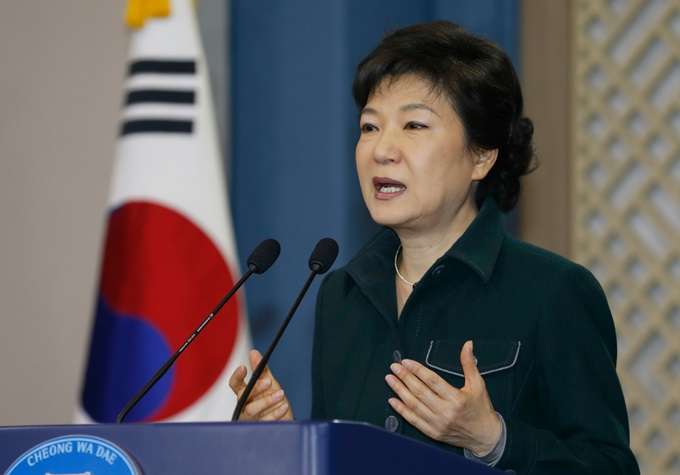 In a development that marks a first for a democratically elected leader being kicked out of office in South Korea, lawmakers on Friday passed an impeachment motion against President Park Geun-Hye for her alleged involvement in corruption scandal of about millions of dollars that paralysed her administration and triggered massive street protests, a media report said.
The impeachment motion had accused Park of constitutional and criminal violations ranging from a failure to protect people's lives to bribery and abuse of power.
The motion was adopted by 234 votes to 56, easily securing the required two-thirds majority in the 300-seat chamber.
"I declare that the bill to impeach President Park Geun-Hye has just been approved," announced speaker Chung Se-Kyun.
The National Assembly ballot transfers Park's authority to the prime minister, pending a decision by the Constitutional Court on whether to ratify the decision and permanently remove the president from office.
A ruling could take up to six months, during which time Park will remain in the presidential Blue House while the country faces an extended period of political uncertainty and policy paralysis.
(With agencies input)