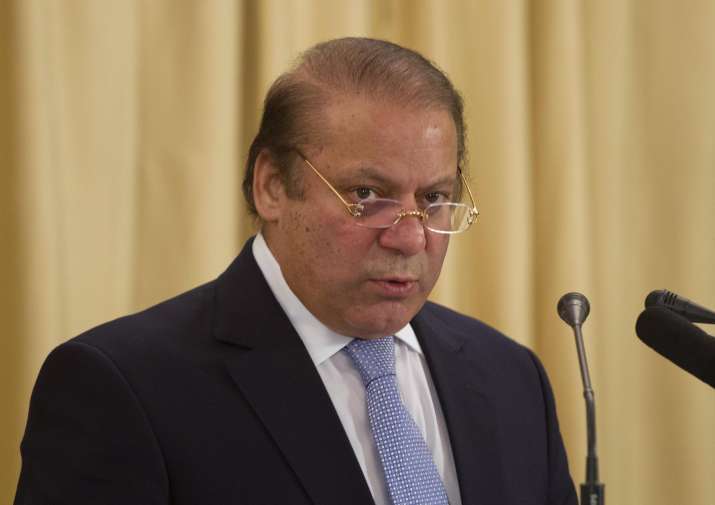 With Kashmir high on his agenda, Pakistan Prime Minister Nawaz Sharif arrived in New York on Sunday where he is scheduled to address the United Nations general assembly meet on Wednesday.
Pakistan's Foreign Secretary Aizaz Ahmad Chaudhry told reporters the Prime Minister would call on the international community and the United Nations to live up to their promise of the right to self-determination of the people of Jammu and Kashmir in accordance with the relevant UN Security Council resolutions.
But unlike tutored public narrative, UN is aware of Islamabad's own violation of the very resolutions it is seeking to raise at general assembly.
The UN resolution enjoins Pakistan to withdraw from the Kashmir territory it has occupied before a plebiscite can be held which it has failed to comply with.
According to Indian diplomats, Pakistan has rendered even that non-binding resolution infructuous by gifting a large part of that territory to China to buy Beijing's support, in addition to contaminating the dispute with multiple wars, infiltrations, and terrorist attacks.
Also Sunday's terror attack at an army camp in Uri that left 17 soldiers dead and many injured will be fresh in the minds of the international community.
"The United States strongly condemns the terrorist attack on an Indian army base in Kashmir during the early morning of September 18. The United States is committed to our strong partnership with the Indian government to combat terrorism," the State Department said in a swift reaction to the Uri attack, which New Delhi has blamed on Pakistan-based Jaish e-Mohammed.
Ahead of the diplomatic push at UN, Sharif dispatched 22 Pakistani Parliamentarians to various world capital to make the case on Kashmir but their narrative on Kashmir have fallen on deaf years.