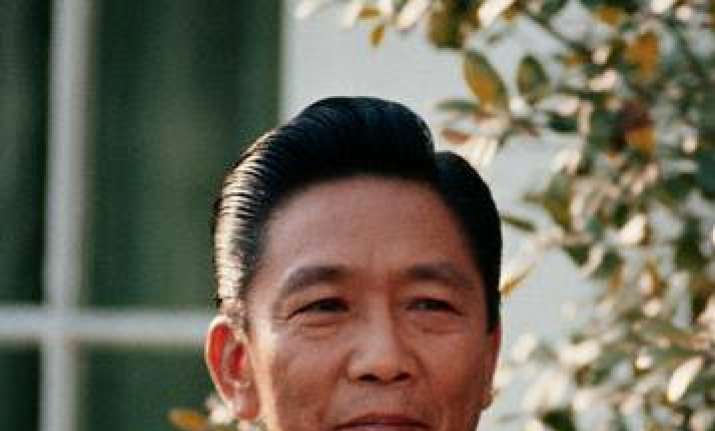 Despite public opposition, late president of Phillpines Ferdinand Marcos was buried at a heroes' cemetery in the capital on Friday in a secrecy-shrouded ceremony.
Notedly, country's supreme court ruled last week that one of Asia's most infamous tyrants can be entombed in the cemetery, police officials said.
Police Chief Superintendent Oscar Albayalde said authorities finalized the burial plans with the Marcos family on Thursday, adding the former president's remains were flown by helicopter from his northern Ilocos Norte hometown for the burial in the military-run cemetery in metropolitan Manila around noon Friday.
Mr. Albayalde said there will only be a simple ceremony.
"There will be no state funeral. It will be very simple, the body will be carried on a hearse then brought to his tomb," Mr. Albayalde said.
Still, the highly secretive funeral plan shocked many pro-democracy advocates and human rights victims who planned several protests nationwide Friday to oppose the burial at the cemetery, where former presidents, soldiers and national artists have been interred, unaware that funeral plans for the dictator were already underway.
The burial of a former dictator blamed for thousands of deaths, disappearances and torture of left-wing activists and anti-government politicians during his time in power is a deeply emotional issue that has divided the poor Southeast Asian nation.
Leftwing activist Bonifacio Ilagan, who was tortured and detained during Marcos's time, protested the secretive funeral plans and said Marcos was being buried "like a thief in the night."