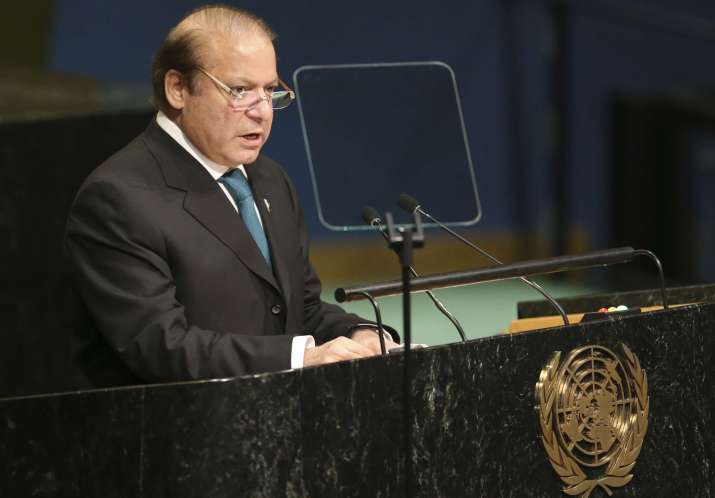 Terming Pakistan a "terrorist state", India has said that Islamabad has been using billions of dollars from international aid to train, finance and support terror groups as militant proxies for years with complete impunity.  
In its Right of Reply in response to a statement by Pakistan at the 33rd session of the Human Rights Council, India said, "The latest terrorist attack in Uri, where 18 Indian soldiers lost their life and over 20 injured, only underlines that the infrastructure of terrorism in Pakistan remains active."  
"The recovery of GPS, grenades with Pakistani markings, communication matrix sheets and equipments and other stores made in Pakistan, and patterns of infiltration and attacks, is clear evidence of involvement of terror organisations based in Pakistan or territory under its control," it said yesterday.  
Describing Pakistan as the "true epicentre" of global terror, India also said Islamabad's trust in the methods of terror are so "deep" that it does not hesitate in using them on its own people in Balochistan, Sindh, Khyber Pakhtunkhwa and the tribal areas.  
India also asserted that it awaits "credible action" by Pakistan to bring all those involved in the 2008 Mumbai attack and the Pathankot attack to justice.  
India stated that in Pakistan, the region is dealing with a "terrorist state", which has for years with "complete impunity channelised billions of dollars from international aid, to training, financing and supporting terrorist groups as militant proxies against it neighbours".  
"Internationally proscribed terrorist entities and their leaders continue to roam the streets of Pakistan freely and operate with state support; even raising funds openly in flagrant violation of Pakistan's international obligations," India said.  
It called upon the Council to urge Pakistan to engage in "honest introspection" and focus its energies on actingagainst perpetrators of terrorist attacks on neighbours from its own territory.  
"Countering terrorism emanating from Pakistan, that has turned out to be the most acute violator of human rights, is the only way to address the risk to peace and stability of the region," it said.  
India strongly demanded that Pakistan must live upto its public commitment to refrain from supporting and sponsoring terrorism against it.  
It reiterated that India is not the only victim of Pakistan's preaching, practicing, encouraging and nurturing terrorism and the "deleterious" impact of Pakistan's "irresponsible and short-sighted" approach of terrorism as state policy has started showing in other countries of South Asia and beyond.  
Meanwhile, US has asked Pakistan to close all terrorist safe havens and target all militant groups, including those that target neighbouring countries. 
Diplomatic tensions between India and Pakistan have been rising since the September 18 attack on an army base in Uri in Jammu and Kashmir that killed 18 Indian soldiers.  
External Affairs Minister Sushma Swaraj in her address at the UN General Assembly on Monday said there are nations "in our midst" where UN designated terrorists roam freely and deliver "their poisonous sermons of hate with impunity", an apparent reference to Mumbai attack mastermind and Jamaat-ud-Dawa chief Hafiz Saeed.  
She also made a strong pitch for isolating such nations who speak the language of terrorism and for whom sheltering terrorists has become "their calling card". 
(With PTI inputs)