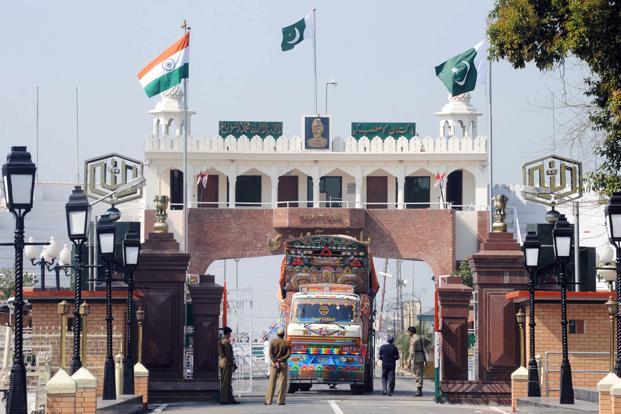 Pakistan has said it has not stopped Afghan traders to move their goods to India through Wagah border crossing, days after Afghanistan President warned to stop transit facility to Central Asia for Pakistani traders.
"Pakistan is fulfilling its commitment to the Afghan people by providing them a trade transit facility," said Foreign Office spokesman Nafees Zakaria on Saturday.
He clarified that under Islamabad's bilateral agreement with Kabul, only Indian goods could not be imported into Afghanistan through Pakistan.
Zakaria's remarks came after Afghan President Ashraf Ghani's threat of blocking Pakistan's land access to Central Asia if it did not allow Afghan traders to take their goods to India via Wagah.
"If Pakistan does not allow Afghan traders to use the Wagah border for imports and exports of their goods, Afghanistan will also not allow Pakistan to use Afghan transit routes to reach Central Asia and other countries for exports," he said in a meeting with the Britain's special envoy for Afghanistan and Pakistan, Owen Jenkins, in Kabul on Friday.
Relations between Pakistan and Afghanistan have been volatile due to allegations by both sides of cross border militancy.