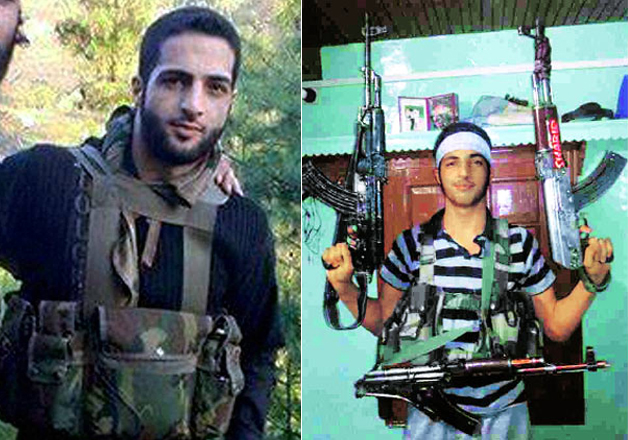 Islamabad: A day after most wanted terrorist Syed Salahuddin was spotted in Pakistan's parliament interacting with lawmakers, Islamabad on Thursday described slain Hizbul Mujahideen commander Burhan Wani and other militants as freedom fighters and accused Indian security forces of committing "state-terrorism" in Kashmir.
This is the latest in the string of remarks from Pakistan that have turned the violence in Kashmir following Wani's death into a diplomatic spat between India and Pakistan.
"The Indian security forces are involved in state-terrorism in Kashmir and the international community should take notice of it," Pakistan Foreign Office spokesperson Nafees Zakaria said at his weekly briefing here.
In response to a question, Zakaria described slain Hizbul commander Wani and other militants as people "fighting for freedom." He said Pakistan has informed the international community including the OIC, P-5 and EU about alleged atrocities by the Indian forces and human rights violations in Kashmir.
The remarks come at a time when India has categorically said that the developments in Kashmir are matters internal to India and that Pakistan has no business poking its nose in India's affairs. Notably, the remarks by Pakistan in the aftermath of the killings also signify Pakistan's role in the violence that has ensued following the encounter.
Wani, whom Pakistan hails as a freedom fighter, belongs to the terror outfit that is run by Syed Salahuddin, and has drawn criticism from Hafiz Saeed, both most wanted in India and one of them, a UN-designated terrorist.
Recent reports also showed Salahuddin present in Pakistan's parliament and was also seen interacting with lawmakers present in the parliament.
Still, Pakistan, as part of its persistent propaganda against India, continues to harp on human rights issues. Zakaria said Pakistan's ambassadors have been tasked to brief the host governments and human rights organisations on the issue.
He also asked the UN to get its resolutions on Kashmir implemented as it was UN's responsibility to solve international disputes including Kashmir.
"We want resolution of Kashmir in accordance of UN resolutions. If you (UN) want to intervene in helping resolution of Kashmir then it is your obligation," he said.
He said Pakistan wants to resolve all outstanding issues including Kashmir with India through talks, as war is not a solution to any issue.
"We have fought wars over Kashmir and also have been in talks but there was no result. So, the international community should put pressure on India to hold talks with Pakistan for resolution of Kashmir issue," he said.
Zakaria claimed that India was not qualified to become a permanent member of UNSC as it was constantly violating UN resolutions.
(With inputs from PTI)