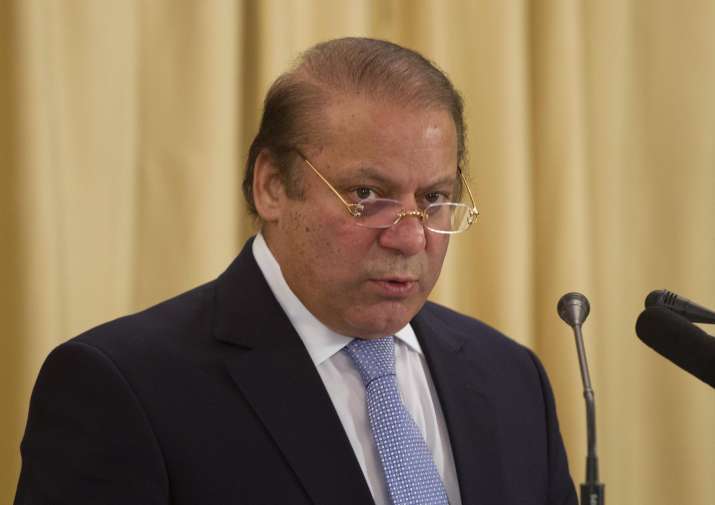 There is a feeling among Pakistani officials that pressure from big powers on smaller countries could pave the way for India's entry into the Nuclear Suppliers Group (NSG).
According to a report in 'Dawn', though Pakistani officials feel encouraged by growing support in the NSG for establishing criteria for membership of non-NPT countries, they are wary of big powers' pressure on smaller countries that could pave the way for exemptions for India in the admission process.
"There are a lot of countries that now recognise the need for a criteria-based approach rather than granting exemptions, but pressures are still being exerted on smaller countries," Kamran Akhtar, Director General of Disarmament at the Foreign Office, said while speaking at a workshop on 'Defence, Deterrence and Stability' in South Asia.
NSG members once again failed to reach at a consensus on the admission of non-NPT countries in Vienna last month.
The 48-member NSG has been reportedly divided into two groups as far as admission of non-NPT countries is concerned.
One group that also includes China is in favour of developing criteria for admission of non-NPT states. China has proposed a two-step approach for new admissions which involves developing criteria in the first stage and then inviting applications for the membership.
However, there is another group led by the United States which is in favour of immediate admission of India owing to its track record of adhering to non-proliferation guidelines despite being a non-NPT country.  
Pakistani officials point out that any exemption for India will send wrong signals not only to Pakistan but other non-nuclear weapon states. 
"We are pretty confident that NSG countries would not go down the exemption way, but if they ultimately do so and give exemption to India, there would be serious repercussions not just for Pakistan, but also for other non-nuclear weapon states that may feel being unjustly denied their right to peaceful uses of nuclear energy," Kamran Akhtar said. 
He also warned that strategic stability in South Asia would be undermined if Pakistani application was not treated equally with the Indian case.
Another Pakistani official Khalid Banuri, Director General of Arms Control and Disarmament Affairs (ACDA), said that Pakistan is not in favour of providing India with any space for war.
"Pakistan wants to deny India space for war and create a space for peace. Its (Pakistan's) weapons are for maintaining peace in the region and for deterrence," he said.
Pakistani Foreign Office's Additional Secretary Tasneem Aslam pointed out that the issue of membership of non-NPT countries was deeply linked to strategic stability in South Asia.
"Today, the NSG stands at crossroads, once again, as it considers membership for non-NPT states. An even-handed and non-discriminatory approach by the NSG at this juncture would be of far-reaching significance for strategic stability in South Asia and global non-proliferation efforts," she said.