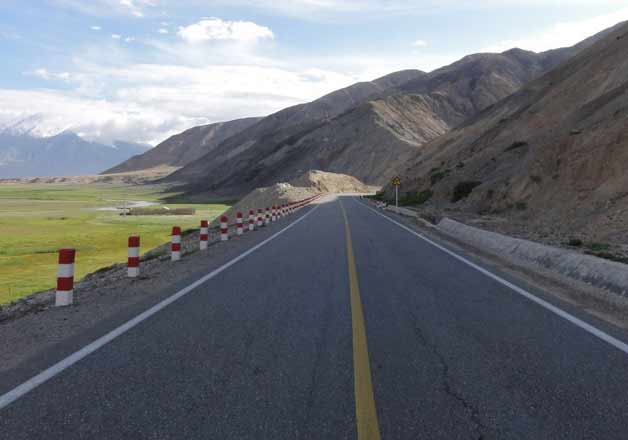 Almost a week after Indian Prime Minister Narendra Modi raised concerns with Chinese President Xi Jinping over the China–Pakistan Economic Corridor (CPEC) which passes through Gilgit-Baltistan, illegally occupied by Pakistan, it has now emerged that Islamabad has deployed a heavy contingent of security personnel to guard Chinese nationals working on the Rs 3,00,000 crore project. 
According to a report in The Times of India, the deployment of over 14,000 personnel to provide security to some 7,000 Chinese professionally 'only highlights' the high threat perception to the project. 
The decision was taken after a series of attacks targeted the project, the government responded to a question raised by Pakistan People's Party member Shahida Rehman in the Pakistan's National Assembly.
The TOI report, citing the reply, mentioned that 14,503 security personnel are guarding 7,036 Chinese nationals with most in Punjab, home to several jihadi outfits. While 6,364 personnel were protecting 7,036 Chinese professionals in Punjab, 3134 in Balochistan, 2654 in Sindh, 1912 in Khyber Pakhtunkhwa and 439 in the Islamabad area, it said.
The threat to the corridor comes from Balochi nationalists who have targeted the project and also from Taliban factions who have abducted Chinese personnel working in Pakistan in the past. 
According to statistics available with news agency Reuters, attacks aimed at disrupting the construction works of CPEC have killed 44 workers since 2014. 
Colonel Zafar Iqbal, a spokesman for construction company Frontier Works Organisation (FWO), said all of the workers killed were Pakistani and most fell victim to roadside bombs and attacks on construction sites.
"The latest figure has climbed up to 44 deaths and over 100 wounded men on CPEC projects mainly road construction in Baluchistan, which began in 2014," Iqbal told Reuters. 
The CPEC is a mega infrastructure project (2442 km long) that is aimed to link Kashgar in China's Xinjiang province to Gwadar deep sea port in Pakistan. It is reported that the completed part of the CPEC project, under China's Belt and Road Initiative, is bringing tangible benefits to local people. The project is viewed in Pakistan as a 'game changer' that will boost economic infrastructure.
India, which shares tense relations with Pakistan, sees the portions of the CPEC corridor as a challenge to its security as it passes through areas of Jammu and Kashmir occupied by Pakistan.