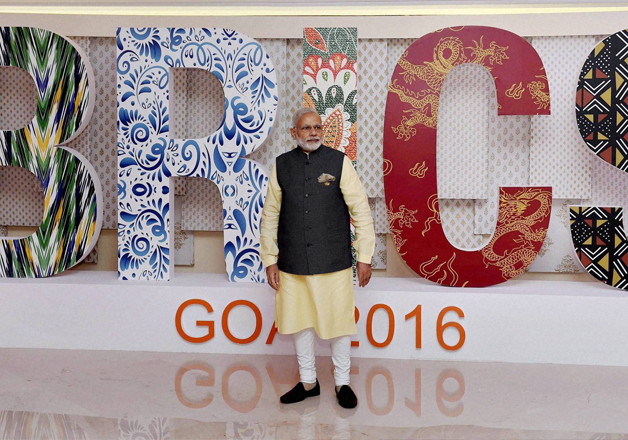 Amid mixed reactions over India's failure to get BRICS nations to acknowledge Pakistan's role in sponsoring terror across the border comes another blow. The United States today refrained from making any comment on Prime Minister Narendra Modi's remarks calling Pakistan as the 'mothership' of terrorism. 
The reaction from Washington hold significance as comes a day after China staunchly defended its all-weather ally saying it is against linking any country or religion with terror and asked the world to acknowledge Pakistan's 'great sacrifices'.  What made matters worse was Russia's stoic silence in condemning Pakistan over terror.
While advising India and Pakistan to look for ways to resolve their deeply-held differences peacefully, White House Press Secretary Josh Earnest said, "I have to admit, I have not been briefed on those comments. What I can say in general is that we have encouraged India and Pakistan to resolve peacefully their issues."
"We have discussed in here on a number of occasions the significant threat that exists in Pakistan from extremists. We've actually seen that the Pakistani people have been victims of those extremist activities on far too many occasions," Earnest added. 
On its relationship with the two south Asian nations, he said, "The United States and Pakistan have an important relationship when it comes to our shared security concerns in the region, particularly when those concerns emanate from extremist groups."
 
"The United States and India also have a very important relationship as well and the friendship and effective working relationship between the United States and India and between Prime Minister Modi and President (Barack) Obama have allowed the citizens of both of our countries to enjoy significant benefits not just when it comes to our shared security concerns, but also when it comes to our intertwined economies as well," he added.
US has been able to "confront successfully" in the war against terrorism, but the Obama Administration believes there is more that Islamabad needs to do, he said.
While defending Pakistan, Chinese Foreign Ministry spokesperson Hua Chunying had on Monday said that the world community should "seriously tackle" countries and organisations involved in promoting terrorism. 
"On counter-terrorism China's position is consistent. It is the same way we oppose linking terrorism with any specific country or religion. We oppose terrorism in all forms and we believe that international concerted efforts are needed to ensure stability and security of all countries. We oppose linking terrorism with any specific ethnicity or religion. This is our long standing position," Hua said.
She had even asked the international community to recognise 'great sacrifices' made by Pakistan in combating terrorism. 
"China and Pakistan are all-weather friends. India and Pakistan are all victims of terrorism. In combating terrorism Pakistan has made great sacrifices and this needs to be recognised by the international community," Hua had said.
In his address at the BRICS summit, Modi had said 'the most serious direct threat to our economic prosperity is terrorism. Tragically, its mothership is a country in India's neighbourhood'.
Russian President Vladimir Putin in his speech too opted to remain silent on the cross border terrorism that India was faced with.
Putin focused his speech on strengthening the BRICS economic integration and called for more cooperation among members in the energy sector by instituting a BRICS Energy Agency.