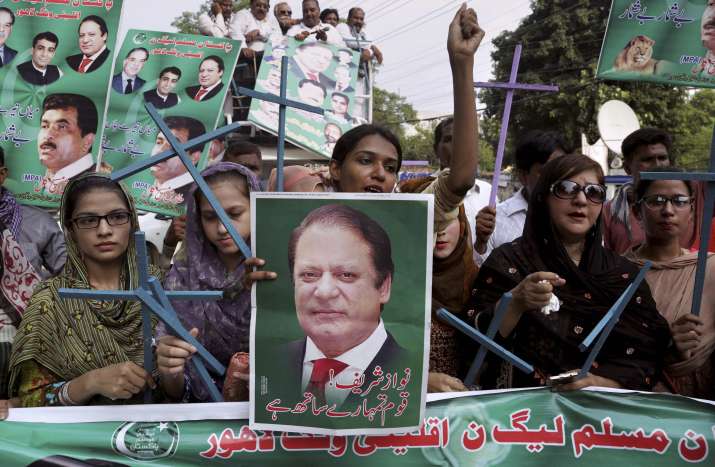 Nawaz Sharif's resignation as Pakistan Prime Minister may bring "some uncertainties" to the $50 billion China-Pakistan Economic Corridor, though it may not "impede" the all-weather bilateral ties, an article in a state-run Chinese daily said today.
"The disqualification of Nawaz Sharif would likely bring some uncertainties to the ongoing China-Pakistan Economic Corridor (CPEC) project. Pakistan political parties have some disagreements on the project, especially whether the east or west route of the project should be given priority," an article in the Global Times said.
However, Sharif's resignation will not impede China-Pakistan relations, it said.
Economically developed provinces like Punjab and Sindh are along the east route, while the west route goes through the less-developed provinces like Khyber Pakhtunkhwa and Balochistan, the article said.
"Nawaz Sharif supported the east route, but opposition parties favoured the west. In this regard, the CPEC project would face some uncertainties if the next election in 2018 leads to a ruling party change," it said.
"Variable factors posed by the removal of Sharif will be remarkably decreased if PML-N or (Pakistan) People's Party wins the 2018 election because Punjab and Sindh along the east route are the political centres of the two parties," the article said.
But the Pakistan Tehreek-e-Insaf party is very likely to prioritise the western route if it wins the election, it said.
"In addition, as opposition parties are incredulous about PML-N's behind-the-scene manipulation in project negotiations, the possibility of reviewing some projects' negotiation processes and conditions cannot be ruled out if an opposition party takes power," it said.