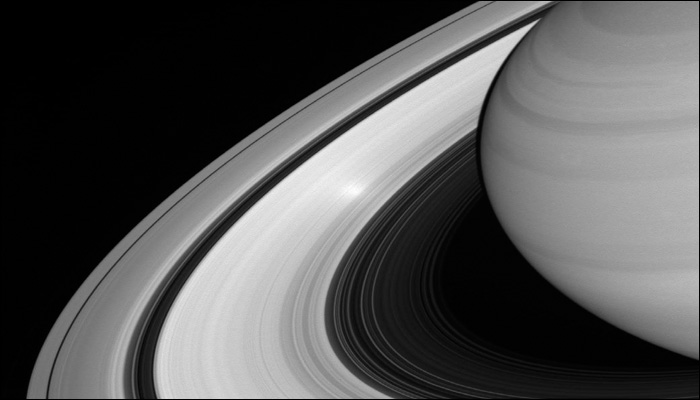 US space agency NASA's Cassini spacecraft has captured another amazing image which shows a bright effect on the Saturn B ring. 
The Cassini, which is exploring the planet and its moons, has come up with some incredible amazing revelations helping scientists understand its structure and evolution in a much better way. 
In this latest image captured by Cassini, an extremely delicate glow can be seen on Saturn's B ring.
The image was captured using wide-angle camera aboard Cassini spacecraft on 26, 2016. Cassini was nearly 940,000 miles (1.5 million kilometers) from the rings while taking the shot.
According to NASA, the 'glow' is the result of an "opposition surge", which makes the area on the rings appear extra bright.
This means that the sun is directly behind the observer looking toward the rings. The particular geometry of this observation makes the point in the rings appear much, much brighter than would otherwise be expected, NASA explained.
The US space agency further said that this view looks toward the sunlit side of the rings from about 28 degrees above the ring plane.