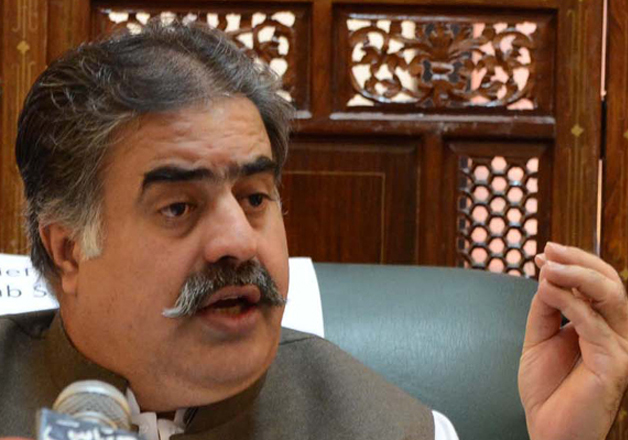 In the backdrop of Prime Minister Narendra Modi's mention of Balochistan in his Independence Day speech and his recent call for exposing the atrocities of Islamabad in the region, the Pakistani administration and military leaderships have now invited self-exiled Baloch leaders for negotiations saying "dialogue is the only way to find a solution to all issues".
According to a report in Pakistani daily Dawn, Balochistan Chief Minister Nawab Sanaullah Zehri and Commander of Southern Command Lieutenant General Aamir Riaz said that they would welcome Baloch leaders' return to the country.
"It will be their choice to join national politics or do politics on a nationalist basis… We will honour it if the people of Balochistan give you the mandate," Zehri was quoted as saying in the report.
The Baloch CM also made it clear that it would not be possible for the government to accept such leaders' ideology at gunpoint.
"We will not allow anybody to impose his ideology by force…We have been the custodians of Balochistan for the last 500 years and became part of Pakistan at our own will," he said.
The offer to hold talks was extended at the flag-hoisting ceremony at the Quaid-i-Azam Residency in Ziarat on the occasion of country's 70th Independence Day celebrations on August 14.
Maintaining that there was a big difference between situation of Kashmir and Balochistan, he said, "Kashmir wants freedom from India, while the people love Pakistan in Balochistan and they want to live within the jurisdiction and framework of the country."
"A handful of miscreants, who are playing in the hands of Indian intelligence agency, have been involved in anti-peace activities in Balochistan. People of Balochistan are loyal and patriot, they love Pakistan and they never supported nefarious designs of enemies of Pakistan. You cannot describe it as freedom struggle if a few misguided youth wage militancy and get involved in anti-peace activities in Balochistan," he added.
Meanwhile, shortly after PM Narendra Modi raised the issue of Balochistan's freedom in his Independence Day Speech, Baloch Republican Party (BRP) chief Brahumdagh Bugti thanked India for raising their problems.
"The statement of Indian PM in his 70th Independence Day speech is very encouraging. I thank the Indian Prime Minister Narendra Modi for speaking about Balochistan problem," Bugti, who is living in exile, said.
PM Modi in his address from the Red Fort said, "We hope the Indian government, media will not only raise their voices for Baloch nation but also strive to help practically the Baloch independence movement."
Last week, the Indian PM had said that the time has come to expose Pakistan's brutalities on the people of Balochistan and Pakistan-Occupied Kashmir.