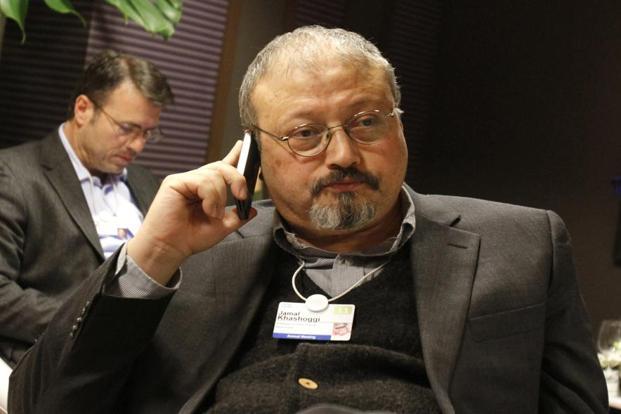 The fiancee of slain Saudi journalist Jamal Khashoggi has expressed "shock and sadness" over reports suggesting that his body may have been dissolved with chemicals.
Hatice Cengiz said on Twitter late Thursday that Khashoggi's killers had deprived his loved ones of conducting funeral prayers and burying him in Medina, Saudi Arabia, as he had wished.
Turkey says the Washington Post columnist, who was critical of the Saudi crown prince, was strangled and dismembered at the Saudi Consulate in Istanbul on October 2 by a 15-member assassination squad. Media reports have suggested that his body, which has not been found, could have been chemically dissolved.
In a message to The Associated Press on Friday, Cengiz said she has not received information from officials to confirm those reports.
Saudi officials, others heard tapes of Khashoggi death: Erdogan
Turkish President Recep Tayyip Erdogan says officials from Saudi Arabia, the United States, Germany, France and Britain have listened to audio recordings related to the killing of journalist Jamal Khashoggi at the Saudi Consulate in Istanbul.
Erdogan's comments on Saturday were the first public confirmation of the existence of recordings of the Oct. 2 killing of The Washington Post columnist at the consulate where he had gone to get papers to marry his fiancee.
Erdogan said: "They also listened to the conversations and they know."
He called on Saudi Arabia to rid itself of the "stain" by cooperating with Turkey over the investigation.
Erdogan said a 15-member team that Turkey says was sent to kill Khashoggi know who is behind the killing as well as the location of his remains.