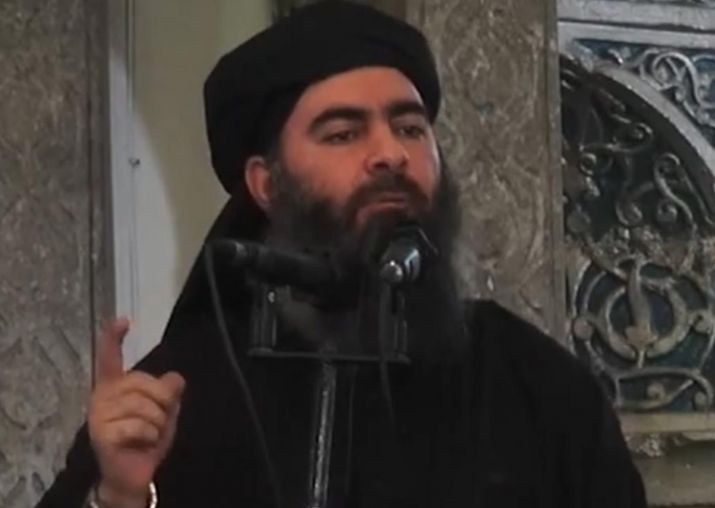 Islamic State (IS) leader Abu Bakr al-Baghdadi is still alive but got injured in an airstrike in May 2017 due to which he had to relinquish control of the terror group for up to five months, US officials said.
As per US intelligence agencies, the world's most wanted man was near Syria's Raqqa when the missile struck. 
According to Telegraph, Baghdadi, who suffers from diabetes, is reportedly hiding out in the desert on the Syrian side of the Syria-Iraq border northeast of Deir Ezzor province. Their assessment is based on reports from IS detainees and refugees in northern Syria that emerged months after the airstrike.
Earlier, Russia had claimed that it killed the reclusive leader, who was not seen in public since declaring the Islamic State of Iraq and the Levant (ISIL)'s caliphate from the Iraqi city of Mosul in July 2014, in an air strike on a meeting of senior Isil commanders near Raqqa on May 28.
However, there was no evidence to back up the claim and the same was questioned by the US-led coalition against Isil at that time. 
Baghdadi has made only one public appearance in July 2014 at the al-Nuri Mosque in Mosul, which was retaken by Iraqi security forces in June 2017. Islamic State has since then released various audio messages that it claims to be of Baghdadi.