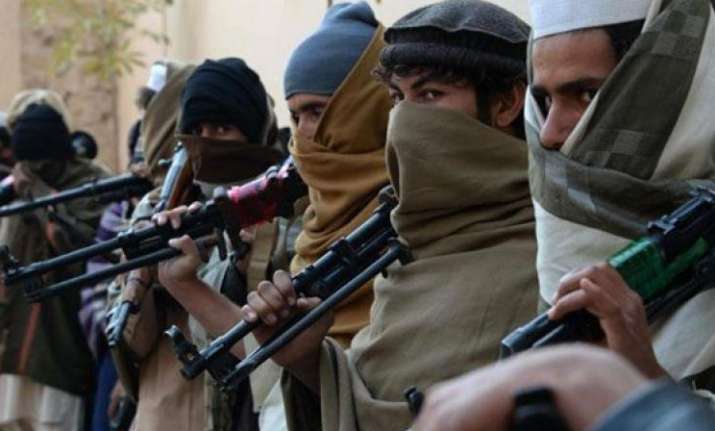 The World Muhajir Congress, a body representing refugees from India who settled in Pakistan after partition, has accused the Pakistani spy agency ISI of using the country's soil to plot terror attacks in Afghanistan.
The Muhajir Congress also accused the ISI of sponsoring terror outfits as "proxies" to increase its "strategic depth" against India. 
In a letter to Afghan President Ashraf Ghani, the Muhajir Congress extended its support to the Afghanistan government in its fight against terrorism. 

 

 "It is now a well-established fact that Pakistani soil is being used for terrorist attacks not only in Afghanistan but also in other countries," the Congress said.

 

"Reports from all major news organisations and think tanks suggest that the Haqqani network, factions of Taliban, ISIS and al-Qaeda are all operating from save havens in Pakistan under the protection of Pakistani Army and its notorious intelligence agency Inter-Services Intelligence (ISI)," it said. 
Noting that there are about 50 million Muhajirs (Urdu speaking immigrants from India) living in Karachi, Hyderabad and other areas of urban Sindh, the letter said these educated and progressive-minded people extend their unconditional support to the US, NATO and the Afghanistan government in their efforts to combat and eradicate religious extremism and terrorism from the region. 
"World Muhajir Congress firmly stands with you and the Afghan Government in its war against religious extremism in Afghanistan and in Pakistan and for the development, peace, security and prosperity in both countries," it said. 
 "It is evident that Pakistani military establishment and ISI do not see Afghanistan as a respectable neighbouring country. Instead, they see it in the context of regional security and use their sponsored terrorist outfits as 'proxies' to increase their 'strategic depth' against India," the World Muhajir Congress alleged. 

 

"Under the blatant and unashamed patronage of Pakistan Army and ISI, religious and sectarian terrorist outfits are making Karachi as their operational hub. This is an alarming trend and World Muhajir Congress will continue to highlight this serious issue at every appropriate international forum," it said. 
Muhajir is an Arabic-origin term used in Pakistan to describe Muslim immigrants, of multi-ethnic origin, and their descendants, who migrated from India to Pakistan after the Partition.
(With PTI inputs)