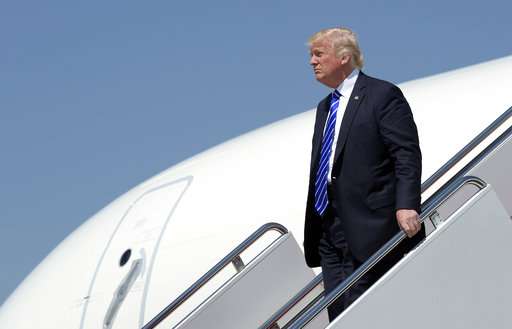 US President Donald Trump has said that the comprehensive investigation, led by former FBI Director Robert Mueller, will prove that his election campaign had no links with Russia.
Robert Mueller has been appointed as special counsel to oversee the investigation of alleged Russian efforts to affect the 2016 election in favour of the US President Donald Trump.
"As I have stated many times, a thorough investigation will confirm what we already know - there was no collusion between my campaign and any foreign entity," Efe quoted Trump as saying on Thursday.
"I look forward to this matter concluding quickly. In the meantime, I will never stop fighting for the people and the issues that matter most to the future of our country," Trump added.
The Justice Department on Wednesday appointed Mueller as a special counsel to oversee the FBI's investigation into Russia's interference in the 2016 election, including its alleged ties to Trump"s presidential campaign.
(With IANS inputs)