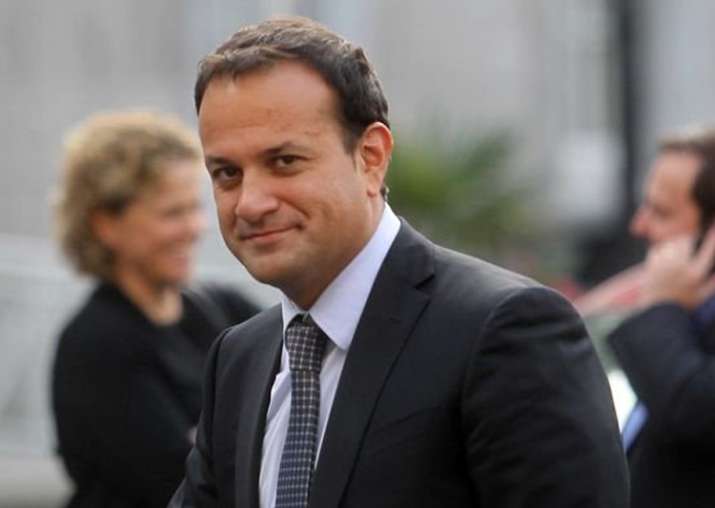 Ireland's first openly gay minister Leo Varadkar, a man of Indian-origin, is widely tipped to become the next Prime Minister of the Catholic nation.
Welfare minister Varadkar was born in Dublin to a Mumbai-born father and Irish mother. If he succeeds Enda Kenny, Varadkar will become the country's first homosexual Prime Minister.
"It's been a great campaign. I want to say thanks to all the volunteers, members & Cllrs I met over #FGLE17 for the warm welcome. Thank you," he tweeted. 
In May, he had won early support for his leadership bid from several senior Cabinet members and a majority of his parliamentary colleagues had publicly backed him.
He announced his candidacy after Prime Minister Enda Kenny announced his resignation, a title referred to as Taoiseach in Ireland.
The 38-year-old leader became the first openly gay Cabinet minister in Ireland after coming out in 2015. He campaigned on same-sex marriage and liberalising abortion laws, although like the majority of his party colleagues, he is an advocate of tight fiscal restraint.
In a coming-out speech he gave in a radio interview, he had said, "It is not something that defines me. I am not a half-Indian politician, or a doctor politician or a gay politician for that matter. It is just part of who I am, it does not define me, it is the part of my character I suppose."
Varadkar worked as a general practitioner (GP) before winning a seat in the Parliament in 2007 and has rapidly risen through the party ranks, holding several ministerial portfolios including minister for social protection and minister for transport, tourism and sports.