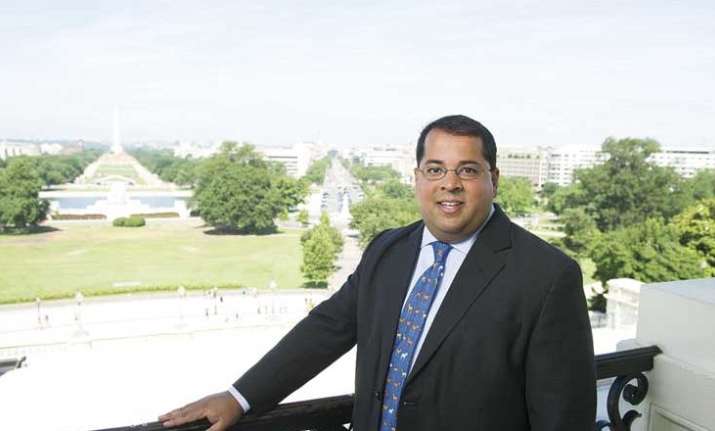 Neil Chatterjee on Monday became the second Indian-American, after Ajit Pai, to be appointed to a major regulatory position under Trump administration.
US President Donald Trump appointed Neil Chatterjee to the Federal Energy Regulatory Commission, which oversees electricity, natural gas and oil at the national level.
Chatterjee will play a key role in Trump's programme to reshape energy policy, most of which is opposed by environmentalists and Democrats, if his appointment is confirmed by the Senate.
Ajit Pai, the other Indian-American, serves as the chairman of the Federal Communications Commission and is spearheading the administration's drive to end net neutrality, a policy that prevents internet service providers from giving special treatment to preferred web companies.
Chatterjee held the influential position of energy policy advisor to Senate Majority Leader Mitch McConnell and helped shape energy legislation. 
His work backed the Senator's campaign against regulations to restrict use of coal for electricity generation.
A lawyer by training, he started as an intern with the House Works and Means Committee.
Between his stints on Congressional staff, he has been a lobbyist for the National Rural Electric Cooperative Association.
Chatterjee, 40, grew up in Lexington, Kentucky, where his parents worked in cancer research. He is married with two sons and a daughter.
Among issues he will likely deal with are Trump's plans to allow the construction of the Keystone pipeline to carry crude oil from Canada to Texas in the US, which was stopped by former President Barack Obama, and several gas pipeline projects.
(With IANS inputs)