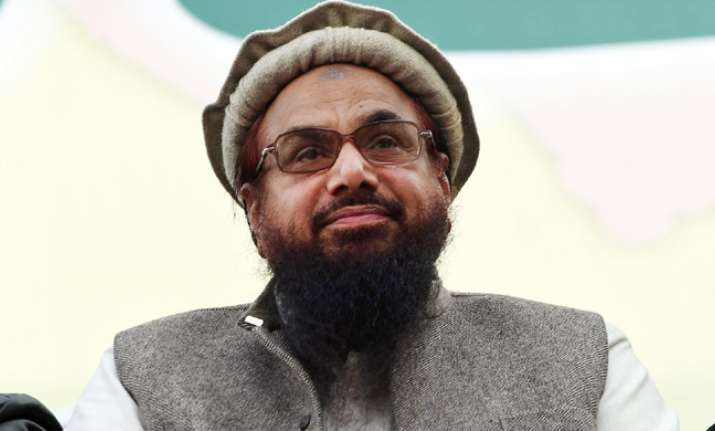 Pakistan based terrorist and chief of Jama'at-ud-Da'wah Hafiz Saeed has released a new video on the eve of Eid al-Adha instigating Kashmiris to support Hurriyat leadership.
In the  video, co-founder of Lashkar-e-Taiba provoked Kashmiri people to back Hurriyat leaderships, according to a report in India Today.
"I request all Kashmiri people to stand behind Hurriyat leadership, May Allah bestow success at the hands of this leadership. Behold, this is a time for complete unity in ranks, slightest of difference can cause immense loss for the movement
In line with his propaganda, Saeed urged all kashmiris to unite against Indian forces.
"I request all Kashmiris to focus and show complete unity and solidarity towards the cause. You have chosen the path of sacrifices, and to make them result oriented, put your full force into it." he said in the video.
"At a time when people around the world will sacrifice animals on Eid, the people of Kashmir sacrificed their beloved sons. Who wouldn't praise Kashmiri people, who despite losing eyes, facing injuries saw their women and men together in the freedom movement. Nothing short of freedom is acceptable to the Kashmiri people, they are not ready for any compromise, whatsoever. They are rendering all kinds of sacrifices for Freedom today," he added.