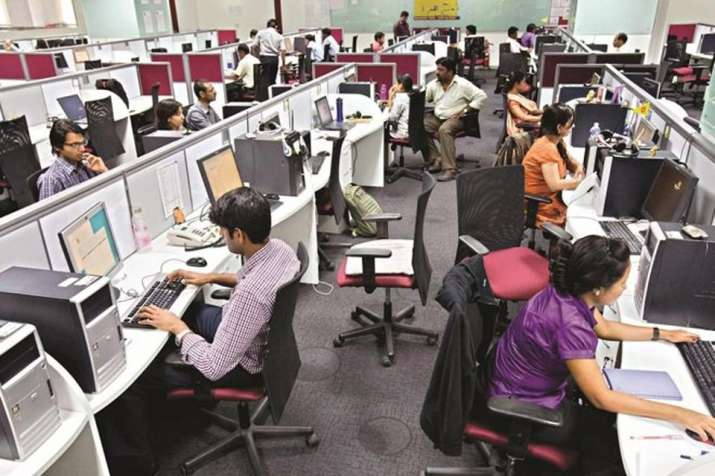 Warning US employers not to discriminate against the local job aspirants, the Trump administration has raised the specialisation bar for hiring computer programmers. 
According to a report in Hindustan Times, the US Citizenship and Immigration Services (USCIS) changed guidelines over the weekend to prevent US firms or US-based units of multinationals from using these visas to hire computer programmers unless they are highly skilled. 
USCIS is the agency that runs the H-1B programme in the United States and the guidelines have been modified at a time when it began accepting applications for H-1B visas 2018. 
The HT report says that the USCIS, in a policy memorandum dated March 31, said that  a computer programmer with an ability to use IT skill will not be sufficient.
"A petitioner must provide other evidence to establish that the particular position is one in a specialty occupation," it said.
The change in guidelines is being seen as an attempt by the Trump administration to force employers to  hire only high-skilled workers from abroad and leave low or medium level jobs for local Americans.
On Monday, when  USCIS threw open the process for accepting petitions for H-1B visas 2018, the justice department issued a stern warning to employers saying local American workers should not be discriminated against.
"The Justice Department will not tolerate employers misusing the H-1B visa process to discriminate against US workers," Acting Assistant Attorney General Tom Wheeler of the Civil Rights Division said in a statement.
"US workers should not be placed in a disfavoured status, and the department is wholeheartedly committed to investigating and vigorously prosecuting these claims," he added.
The US offers 85,000  H-1 B visas to foreign workers every year. Out of these 85,000 H-1B visas, 65,000 are given to those from outside the US while the remaining 20,000 visas are meant for international students enrolled in American colleges and universities.
According to an estimate, Indian IT workers grab more than 50 per cent of the these 85,000 H-1B visas and the change in USCIS guidelines is being seen as a setback to aspirants from this category.