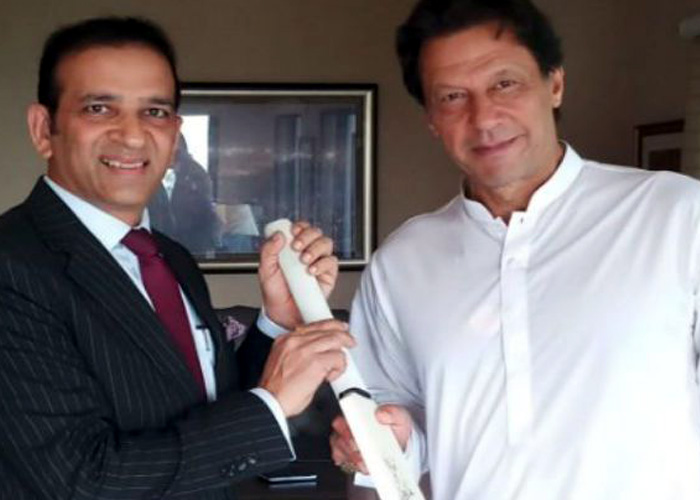 Reacting positively to the approach of the newly-elected government in Pakistan, Indian envoy Ajay Bisaria on Friday said that New Delhi was "filled with cautious hope" after opening of a political window by the Imran Khan regime.
Bisaria, Indian High Commissioner to Pakistan, also said that India is pushing hard on humanitarian grounds for the release of prisoners of the two countries in each other's jails.
He also added that the telephonic conversation between the prime ministers of the two countries was very positive.
"Bilateral relations received a setback after the (terrorist) attacks on Pathankot and Uri. But after the new government came in Pakistan, a new political window opened up and we are filled with cautious hope," Bisaria said at IIM Calcutta. 
Bisaria, an alumnus of the institute, said the Indian government hopes that ceasefire would prevail at the international border, which is necessary for bilateral conversation to begin.
"Both the prime ministers (Narendra Modi and Imran Khan) had conversations over phone which had been very positive," he said.
Noting that relations between India and Pakistan solely rest on the issue of terrorism, he said, "Terrorism is the deal-breaker. What is important is a bilateral conversation. That will happen when terrorism ends."
Bisaria was delivering a lecture on 'Managing a tough neighbourhood: India's approach to its region'.
The Indian diplomat also said efforts are being made to secure the release of every Indian prisoner in Pakistan and to bring them back on humanitarian grounds.
Another important "stakeholder" which could play a key role in the relations between the two countries is the booming bilateral trade, Bisaria said.
"Increased bilateral trade will create more stakeholders and may lead to absence of conflict", he added.
(With PTI inputs)