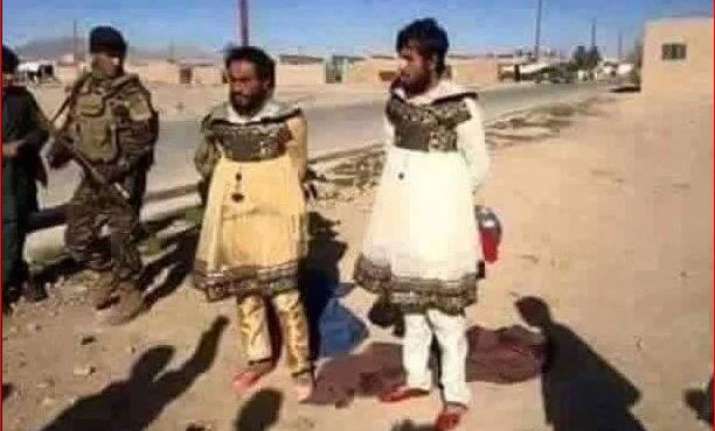 ISIS fighters, who often boast of their fearlessness and bravery, have been thoroughly exposed after they were caught fleeing Mosul wearing women's clothing.
ISIS chief Abu Bakr al-Baghdadi reportedly told women affiliated with the group's leaders to get themselves out of the city as the battle to liberate Mosul raged into its fourth day in Iraq.
However, the cowardly and spineless terrorists used it as an opportunity to escape the war dressed in women's clothes.
According to 'The Sun', two ISIS fighters wearing women's clothing were caught by Kurdish Peshmerga troops near Mosul.
According to media reports, ISIS chief Abu Bakr al-Baghdadi is cornered in Mosul.
'Daily Mail Online' quoted Major General Gary Volesky, of the US Army, who heads the anti-IS coalition's land component, as saying that ISIS commanders are 'fleeing the city' ahead of 'multiple assaults' planned against them. 
"The ISIS evacuated what it called the women of caliphate from the city of Mosul to the Syrian ISIS-held cities including Raqqa, over the last two days," Iraqi media outlet Al Sumaria reported.