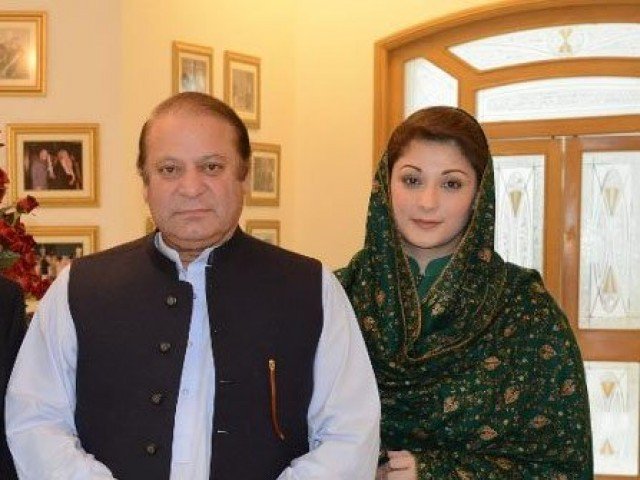 Announcing that he was returning to Pakistan to face 10-year imprisonment, former prime minister Nawaz Sharif on Friday said that he was punished because he tried to turn the course of the country's 70-year history.
Earlier in the day, Nawaz Sharif was awarded 10 years in prison with £8 million fine, his daughter Maryam was sentenced to seven years with a £2 million fine in Avenfield corruption case. Nawaz's son-in-law Safdar got one year of imprisonment.
Sharif, along with his daughter Maryam Nawaz held a press conference in London hours after the verdict in the Avenfield corruption reference was announced.
The three-time Premier said that if the punishment for "demanding respect for the vote is jail, I am coming to face it", adding that he will "not be a slave to those who violate their oath and the Constitution of Pakistan".
"I promise that I will continue this struggle until Pakistanis are not free of the chains that they are kept in for saying the truth," he said.
Sharif, however, did not give any specific time or date for his return to Pakistan. He said that the deteriorating health of his wife Kulsoom Nawaz, who is receiving cancer treatment in London, as the reason for him not being able to return immediately.
He expressed his reservations over the accountability court's decision. "No pleas filed by me in court were approved, most of them were rejected, this is unfortunate because that doesn't happen in most cases." 
Watch: Ousted Pakistan PM Nawaz Sharif sentenced to 10 yrs in jail
(With IANS inputs)