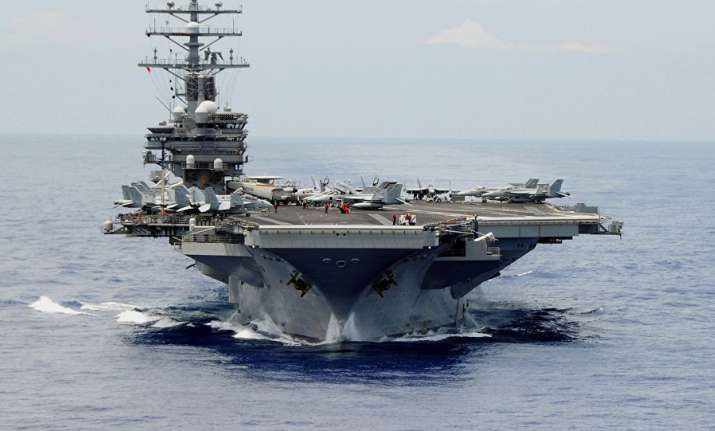 Admiral John Richardson, America's Chief of Naval Operations, believes that the US Navy is unstoppable and that countries like China and Russia are defenceless against the mighty US aircraft carriers.
In an interview with National Interest, Admiral John Richardson said that US aircraft carriers could operate unscathed within China and Russia's anti-access area denial (A2/AD) zones and the reason, according to him, is the long standing naval superiority of America's Pacific Fleet.
Admiral Johnson's statement comes at a time when some leading defence experts have pointed out that America's reign of dominance over the high seas may be coming to an end.
Admiral Johnson refused to get into specifics of his statement by saying that he didn't want to give away any secrets to potential adversary nations.

 

"It's really a suite of capability, but I actually think we're talking too much in the open about some of the things we're doing, so I want to be thoughtful about how we talk about things so we don't give any of our competitors an advantage," Admiral Richardson told National Interest.
Admiran Johnson's statement is being seen as a counter to recent statements from Chinese officials who boasted  about their indigenous "carrier killer" destroyer equipped with precision-guided missiles said to be capable of sinking a US aircraft carrier in a single show.
The Chinese also  claimed that the  "carrier killer" destroyer  has a range of 810 nautical miles compared to America's longest-range missiles which have a strike radius of only 550 miles.