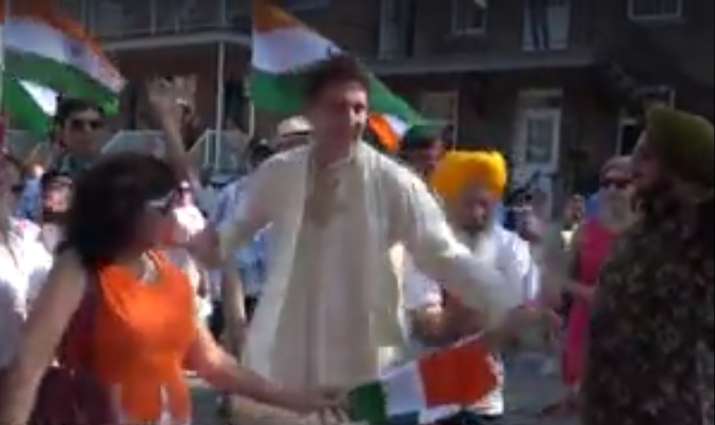 Canadian Prime Minister Justin Trudeau once again proved why he is one of the coolest state heads when he joined members of the Indian community in his constituency of Papineau to celebrate Independence Day in the shadow of the tricolor. 
Trudeau, dressed in traditional Indian clothes, joined people of Indian origin at the street. His 'bhangra' move could put any professional dancer to shame. 
In a video posted on Trudeau's official Facebook account, the Canadian PM could be seen without any security and grooving to the tunes of dhol-tasha along with ordinary citizens. 
Watch the video here: 
On the occasion, Trudeau's office also issued a statement on his behalf in which he was quoted as saying, "Today, we join the people of India and members of the Indo-Canadian community in celebrating India's 70th Independence Day." 
"Canada and India unite in our shared traditions of democracy and diversity. Together, our nations stand as a testament to the fact that countries can prosper not in spite of their diversity, but precisely because of it," he added. 
"On behalf of the Government of Canada, Sophie and I invite all Canadians to reflect on the significant contributions that Indo-Canadians have made to our national fabric, and wish all those celebrating today a happy Independence Day," Trudeau said. 
He also recalled his meeting with Prime Minister Narendra Modi and said, "It has been a pleasure to meet with Prime Minister Modi, and I look forward to working together to further strengthen the relationship between our two countries, and to collaborating on global issues, including peace and security, climate change, and gender equality."