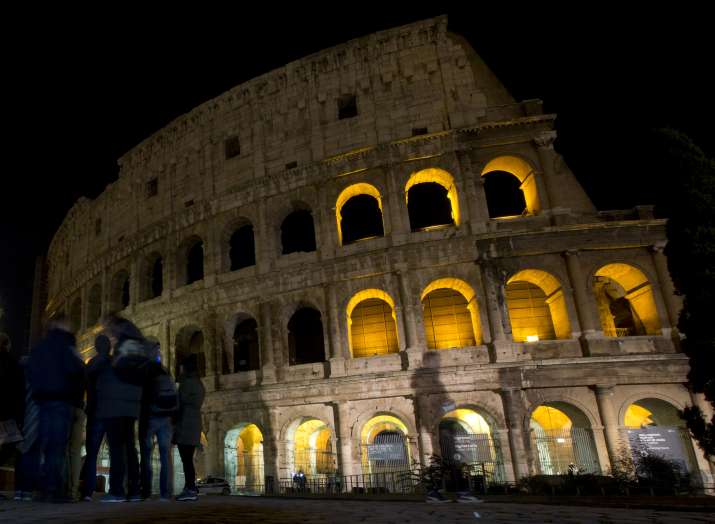 A 5.4-magnitude earthquake rattled central Italy, including Rome, on Wednesday, just two months after a powerful temblor toppled villages, killing nearly 300 people.
Power lines were reported down due to earthquake which sent panicked residents into the streets.
There were scattered reports of pieces of buildings falling but no immediate reports of injuries.
"We're without power, waiting for emergency crews," said the mayor of Castel Santangelo Sul Nera, a tiny town just north of some of the hard-hit areas of the Aug. 24 quake. Speaking to Sky TG24, he said: "We can't see anything. It's tough. Really tough."
Italy's National Vulcanology Center said the quake struck at 7:10 p.m. with an epicenter at Macerata, near Perugia. The U.S. Geological Survey said it had a depth of some 10 kilometers, which is relatively shallow.
The quake was felt across a broad swath of central and southern Italy, shaking centuries-old palazzi in Rome's historic center.
Experts say even relatively modest quakes that have shallow depths can cause significant damage because the seismic waves are closer to the surface.
The Aug. 24 quake destroyed the hilltop village of Amatrice and other nearby towns and had a depth of about 10 kilometers (six miles).
Wednesday's quake was felt from Perugia in Umbria to the capital Rome to the central Italy town of Aquila, which was struck by a deadly quake in 2009. The mayor of Aquila, however, said there was no immediate report of damage.
(With AP inputs)