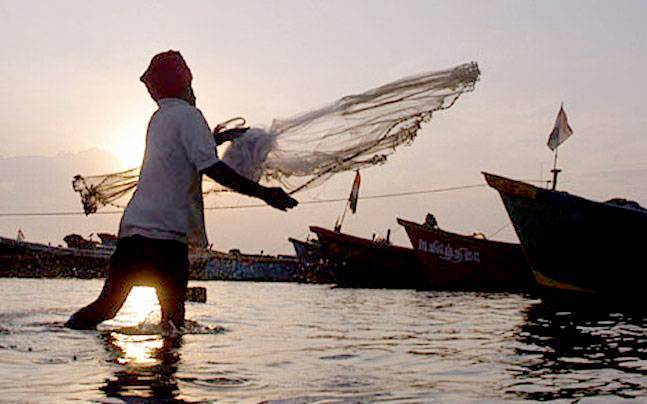 The Pakistan Maritime Security Agency (PMSA) on Saturday arrested 47 Indian fishermen for allegedly fishing in the country's territorial waters in the Arabian Sea, according to a maritime official. 
The arrested fishermen were handed over to the Docks police for further investigation. 
The Indian launches have been confiscated for violating Pakistan's coastal territory, PMSA vessels and fast attack boats took part in an open sea operation for the purpose, a PMSA spokesperson was quoted as saying by the Express Tribune.
Earlier on January 19, as many as 17 Indian fishermen had been arrested by the PSMA and three boats were also impounded.
The arrests come after the release of 145 Indian fishermen on December 28.
An official of the Pakistan Maritime Security Force said that since late November the number of Indian fishermen detained for fishing in Pakistani waters was around 185.
A total of 438 Indian fishermen were released in 12 days time in December 2016-January 2017 by the Pakistani authorities from the Landhi and Malir jails in Karachi.
Pakistan and India frequently arrest fishermen because of no clear demarcation of the maritime border in the Arabian Sea. Also, these fishermen do not have boats equipped with the technology to know their precise location.