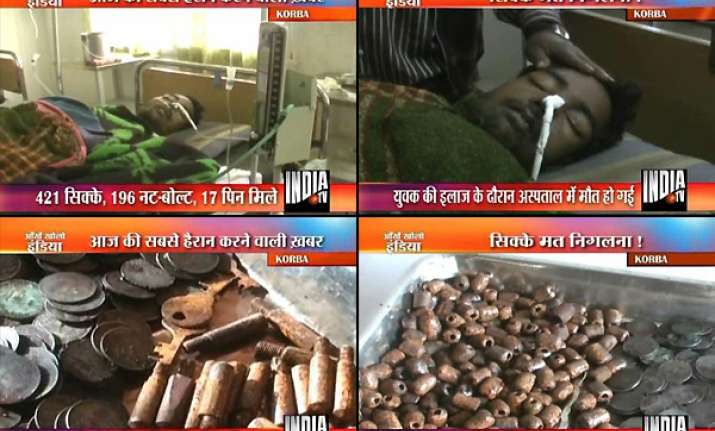 Korba, Chhatisgarh, Nov 29: A youth Kamleshwar died in a hospital here on Sunday, after a surgery revealed he had 421 coins, 3 keys, 196 nut bolts, and 17 pins inside his stomach.

Doctors said, Kamleshwar had the habit of swallowing iron pieces. He stole coins from his sister's piggy bank and swallowed them whole.

The coins and other iron pieces were found in his stomach after a sonography and x-ray were done at the hospital.  The weight of all these iron pieces was almost six kgs.

After a successful surgery, Kamleshwar felt relief but it was shortlived. He passed away in the hospital on Sunday.