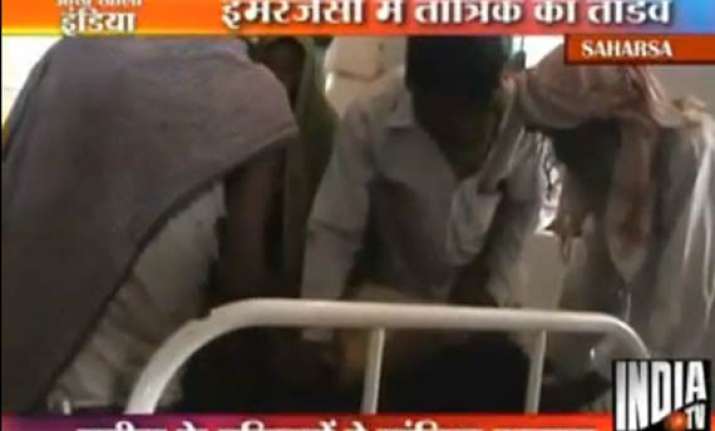 Saharsa, Bihar, Aug 13: In a case of sheer negligence, doctors in the Saharsa District government hospital here have left treatment of patients to a tantrik, who tries all the tricks in his trade to "cure" patients in the Emergency Ward.
 
The deputy medical superintendent of the hospital say he is unaware of any such tantrik inside the hospital.
 
India TV correspondent Sanjeev recorded on camera how the tantrik was treating a seriously ill female patient by tugging at her hair and pouring oil inside her ears, as she resisted and screamed.  All this, in front of the woman's relatives who believe in supersitition and tantrik mumbo-jumbo.
 
On a hospital bed, a paitient was lying with saline drip on the bed and the tantrik was indulging in his mumbo-jumbo act.

The tantrik later left the patient saying there was a "spirit" controlling the patient, and he was unable to "remove the spirit".

The most puzzling thing in the whole act was that all this was occuring in front of the doctors and nurses trained to treat patients in accordance with the principles of modern medical science.