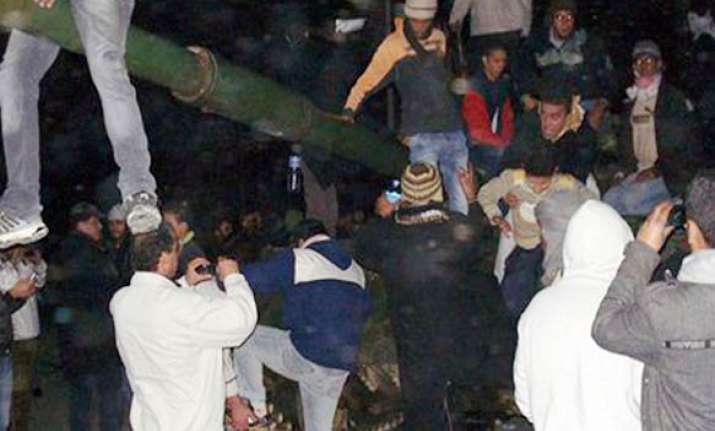 Tirunelveli (TN), Feb 22: A 42-year old contract worker from Tamil Nadu employed with a Korean group has been killed and another seriously injured in gunfire during the anti-government violence in Libya, the victim's family said.
The fate of 22 other colleagues, who also hailed from the remote Thalaivankottai village in the district, was not known, according to Vellathai, who gave a petition to the District Collector seeking steps to retrieve the body of her husband.
Vellathai, in her representation to M Jeyaraman, said her husband's colleague Ashok Kumar informed the family on Feb 20 about the death of Murugaiah, employed with Hyundai group.
She said Kumar also told her he was seriously injured in the gunfire that caused a fire in the camp where the workers had been put up.
Vellathai sought the intervention of the Indian Government to bring back the body of her husband and also the ascertain the condition of the others, whose names were listed in the petition.
"We are desperately looking for the government's help to retrieve and bring back the body of my husband and to know the status of the other labourers," she said.
According to the petitioner, the 24 semi-skilled workers from the village were employed on a two-year contract by the Korean company for erecting electricity towers on a monthly salary of Rs 30,000.
The workers are allowed four days leave annually to visit their home and they were to have come this month end, a sobbing Vellathai told reporters later.
Thalaivankottai panchayat President K Poosaipandian accompanied the family members of Murugaiah. PTI