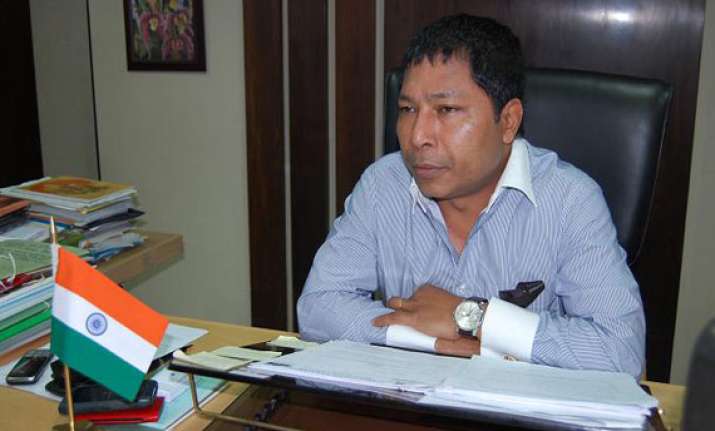 Shillong: Meghalaya Chief Minister Mukul Sangma today said his government will not spare any one involved in the the custodial death of Balsan S Marak, one of the accused in the infamous moral policing case in the West Garo Hills district.
"There is a mechanism which allows the truth to come out and nobody can hide. Government will act by facts brought before it and will ensure that nobody is spared," Mukul told reporters.
Informing that the magisterial inquiry ordered by deputy commissioner of West Garo Hills District was almost complete, Sangma said, the government had also notified a high level inquiry headed by the Garo Hills Division Commissioner P W Ingty.
Ingty was tasked with the responsibility to probe into the circumstances of death of Marak and also to probe the role of the police, if any, in the custodial death case.  The Chief Minister said apart from the government's probe, there were also other bodies including the women commission and human rights commission who are investigating the matter to ensure that nobody goes scot-free.  20-year-old Balsan Marak was one of the ten accused arrested for illegal confinement, kidnapping and torture of 12 women in West Garo Hills district.
Marak was arrested on May 13 and was sent to 14 days judicial custody and was admitted to the hospital on May 19 for fever, body ache and right ear infection.  Meanwhile, the Opposition NPP has demanded resignation of the Chief Minister, state Home Minister and the district SP Mukesh Singh.
Demanding a thorough probe into the incident, NPP spokesperson James Sangma said, "It is unfortunate that while an incident of such serious nature has occurred in the state, the Chief Minister is in Delhi for the past one week. This shows his complete lack of concern for the people."