Submarines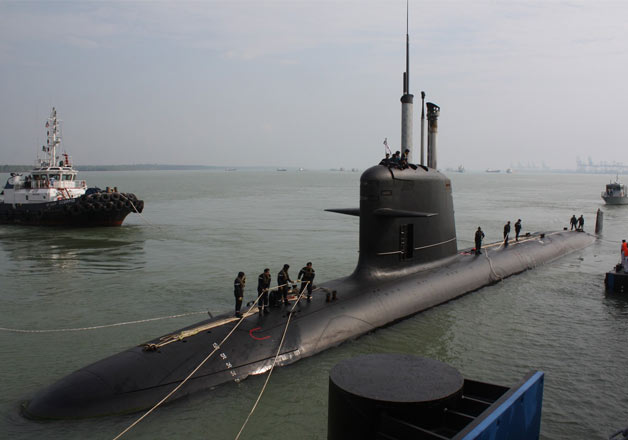 India along with France is constructing Scorpene-class submarines and by 2020 all of these will be commissioned for Indian navy service.
Scorpene submarines are 67 meters long, 6.2meters wide and its guided missile can accurately attack enemy targets.
Another feature of this submarine can confuse torpedoes and anti ship missiles to dismantle enemy target on surface or under water.