Rafale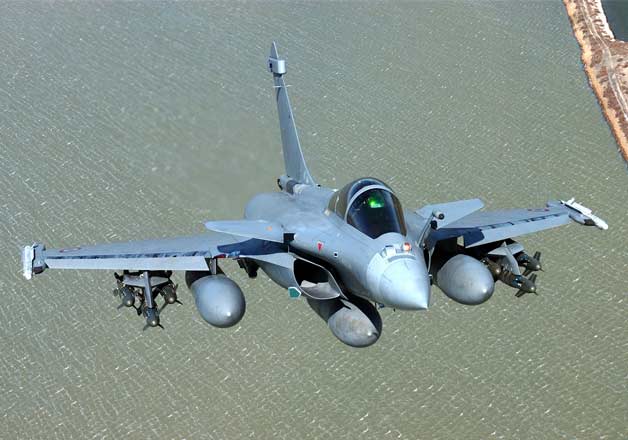 During his last year's Paris visit, PM Narendra Modi had convinced the French President to agree to ink an inter-governmental agreement (IGA) on the sale of 36 French fighter jets.
Rafale jets are capable of air to air counter attack, can be deployed for several different locations and are even capable of nuclear delivery, a single Rafale carrying 9 ton of explosives. During strategic missions Rafales can deploy nuclear missiles and can also be refuelled in mid air.
This Indo-French deal can also provide another important benefit, as soon as the final agreement is signed. The 'Make in India' programme is looking forward to set an aircraft production unit right here on Indian turf taking India to step closure to military self sufficiency.