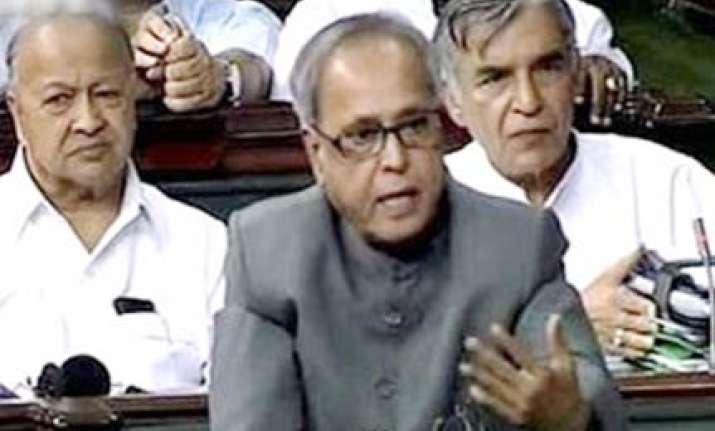 The question hour in Lok Sabha on Friday was thrown into a tizzy as Akali Dal members raised the issue of militants threatening Sikhs in the Valley to either adopt Islam or leave the valley.  
Leader of the House Pranab Mukherjee assured  agitated members that not only Muslims of Kashmir, but the whole of India will rise to protect the Sikhs in the Valley. Mukherjee said, government will take all necessary steps to ensure that this does not happen.  
"A small section of extremists and terrorists have vested interest in creating communal tension in the valley. We will not allow this to happen", Mukherjee said.  
The issue was raised by Akali Dal members led by Ratan Singh Ajnala. Ajnala said: " Sikhs had faced atrocities right from the time of Mughal emperor Babur till Bahadur Shah Zafar, and had also faced challenges during 200 years of British rule. We also faced atrocities during 19 months of Emergency by Indira Gandhi and are not going to be cowed down by threats from militants in the Valley".
National Conference leader Mirza Mehboob Beg stood up to reassure the Sikh community in the Valley. He said, this was a sensitive issue and NC fully shared the emotions of the Sikhs. Such threats are not part of Kashmir's ethos or Kashmiriyat, he added.
Beg said, people of Kashmir will never allow  such things to happen. "Muslims in Kashmir Valley will also stand with their Sikh brethren to fight such threats", he added.