Follow us on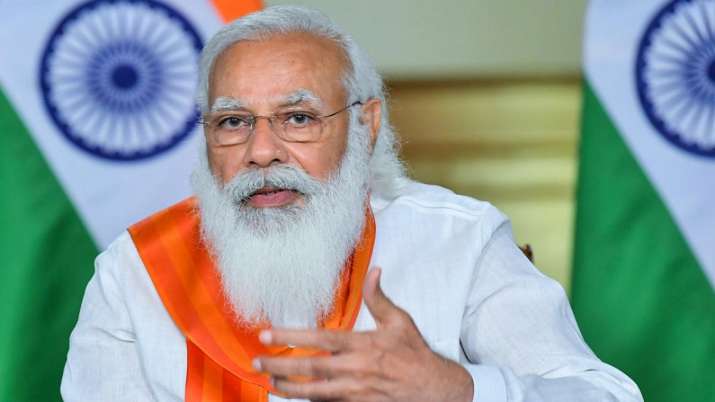 Prime Minister Narendra Modi on Friday launched the seven new defence companies to the nation on the auspicious occasion of Vijayadashami at an event organized by the Defence Ministry. Defence Minister Rajnath Singh, National Security Advisor Ajit Doval and representatives from the Defence industry associations were also present on the occasion. 
"India is taking new resolutions to build new future," PM Narendra Modi said during the launch event of the seven state-run defence companies. The seven companies are being launched DRDO campus, Delhi on the occasion of Dussehra.
"The seven new companies that are going to enter the defence sector today will fulfil the resolve of a capable nation. I hope that all these companies will become the basis of the strength of the country," said the Prime Minister.
All about the 7 new Defence companies
The seven new Defence companies that have been incorporated are Munitions India Limited (MIL); Armoured Vehicles Nigam Limited (AVANI); Advanced Weapons and Equipment India Limited (AWE India); Troop Comforts Limited (TCL); Yantra India Limited (YIL); India Optel Limited (IOL); and Gliders India Limited (GIL). 
The Government has decided to convert Ordnance Factory Board from a Government Department into seven 100 per cent government-owned corporate entities, as a measure to improve self-reliance in the defence preparedness of the country.
"I urge these 7 companies to prioritise 'research and innovation' in their work culture. You've to take lead in future technology, give opportunities to researchers. I would also urge startups to collaborate with these 7 companies," PM Modi further added.
The government of India has brought in long-awaited reforms by creating seven new defence companies to further self-reliance. 
This move will bring about enhanced functional autonomy, efficiency and will unleash new growth potential and innovation.
As part of the corporatisation of the Ordnance Factories, the Central government is launching seven new companies. These seven new defence companies will have 66 firm contracts worth Rs 65,000 crore from the three services and paramilitary forces.
ALSO READ | J-K: Army soldier, JCO critically injured in encounter with militants in Poonch