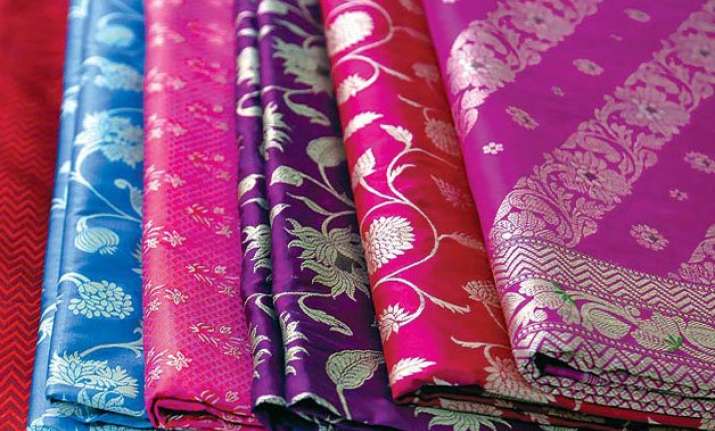 Varanasi: The weaver community of Prime Minister Narendra Modi's parliamentary constituency, Varanasi, is planning  to gift an elegant 'Kimkhab' to the first lady of US, Michelle Obama, when she will visit India with US President Barack Obama for Republic Day celebrations.
Kimkhab is a  brocade woven with silk and gold threads mostly in Varanasi. They were earlier made entirely from fine gold or silver threads.
Weavers of Kashi are happy that offering Kimkhab to Michelle will create a great international branding opportunity for the otherwise gasping handloom industry of Varanasi.
People associated with the Human Welfare Association, which is the registered proprietor of GI Registered Banaras Brocade and Sarees, believe that Banaras willing to gift Obama an IPR (Intellectual Property Right) product of the country can create an international brand recognition for itself.
"Thousands of the weavers and artisans will be recognized for their traditional and unique work", Dr Rajani Kant, president of HWA told The Times of India.
Varanasi Vastra Udyog Association also sees Michelle Obama as the international brand ambassador of Banarasi handloom products.
"We see First Lady as brand ambassador."
"For the revival of Banarasi handloom sector, we also wish to see Michelle Obama as the international brand ambassador of the famed products," an office-bearer of the organization  told TOI.