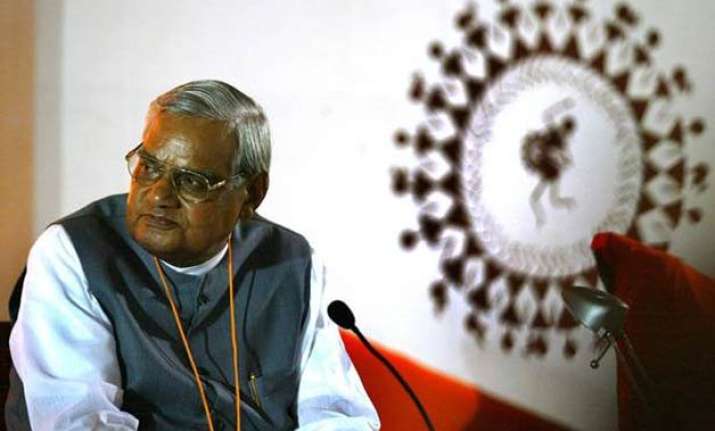 Agra: Residents of Bateshwar, the ancestral village of Atal Bihari Vajpayee, burst into celebrations as the former Prime Minister was conferred with Bharat Ratna, the country's highest civilian award.
The villagers in Bah tehsil of Agra district offered prayers and distributed sweets yesterday evening as President Pranab Mukherjee, in a rare departure from protocol, drove to Vajpayee's residence on Krishna Menon Marg in New Delhi to confer the honour on him.
Considered the moderate face of BJP, Vajpayee, who was Prime Minister from 1998 to 2004, has been credited with taking bold initiatives for forging good ties with Pakistan which included the historic bus journey to Lahore in 1999 when he signed the landmark Lahore Declaration with Prime Minister
Nawaz Sharif with both sides pledging to push for peace and security.
Vajpayee, a statesman who endeared himself to people across the political spectrum, is ailing and has been out of public life for about eight years.