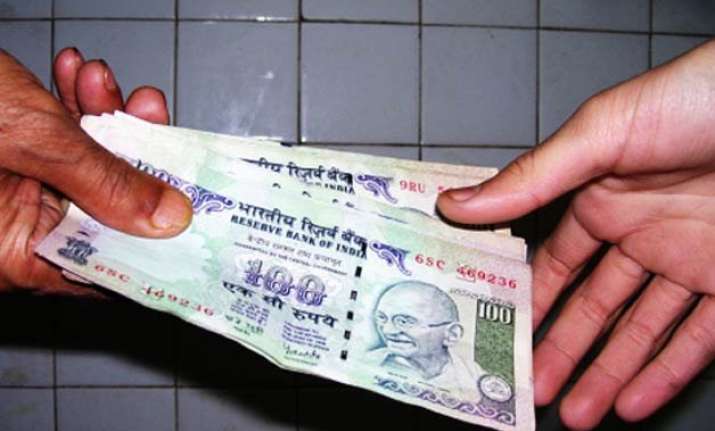 New Delhi: An average urban household in India spends Rs 4,400 on bribes annually while a rural household spends Rs 2,900 on it, a survey by a government agency on accounted wealth has revealed. 
The survey conducted by National Council of Applied Economic Research (NCAER) showed that the maximum amount of bribe was spent for general work, admission and police personnel.
The survey was conducted between September and December 2012 on a total of 359 households in Uttar Pradesh, Bihar, Odisha, Tamil Nadu, Andhra Pradesh and Maharashtra.
To avail the job services in job guarantee scheme Mahatma Gandhi National Rural Employment Guarantee Act (MNREGA), 50% of the labourers have to pay bribes. 
Other services areas corruption is rampant are public distribution system, Indira Aawas Yojna, social security programmes and scholarships. 
The survey reveals that in the cities, an average of nearly Rs 1,800 was paid for securing jobs and transfers, while payments to traffic police personnel was at around Rs 600 a year. 
NCAER along with the National Institute of Public Finance & Policy and National Institute of Financial Management had been tasked by the government to provide estimates of black money, following an observation by the parliamentary standing committee on finance. 
While the reports were submitted to the finance ministry in 2013 and 2014, it is only now that they have been circulated for comments from other departments.
A series of survey shows that most of the black money is generated through bribes and pay-offs to bureaucrats and politicians. The favours asked in turn of illegal payments range from award of contracts to leakages from development schemes, mining, sale of oil products and settlement of non-performing loans by banks.