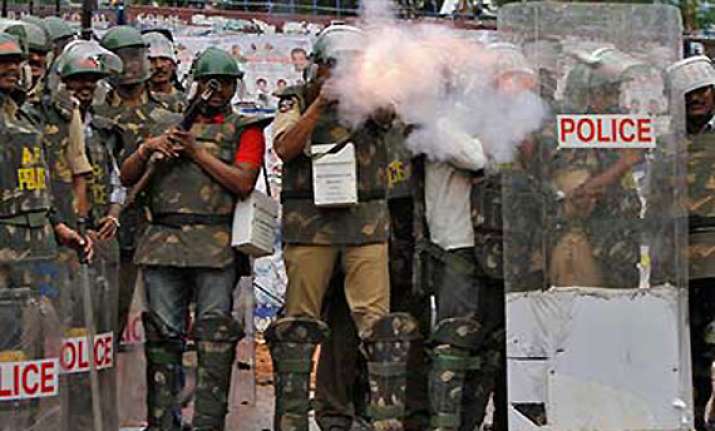 New Delhi: Scores of pro-united Andhra activists, including TDP Rajya Sabha MP CM Ramesh, held a protest outside the Prime Minister's residence here this evening against the move to create a separate Telangana state.  
The demonstration came ahead of the meeting of the Union Cabinet where UPA ministers approved the proposed bifurcation of Andhra Pradesh.
"For 65 days now in the Seemandhra areas, a total of 10 lakh employees, including teachers, have been taking to the roads (in protest).
"In the last 35 days, the issue was taken up in Rajya Sabha and Lok Sabha. Our leader, Chandrababu Naidu, met the prime minister, the President, and other leaders and demanded that they should listen to our problems before deciding on the bifurcation," Ramesh said.