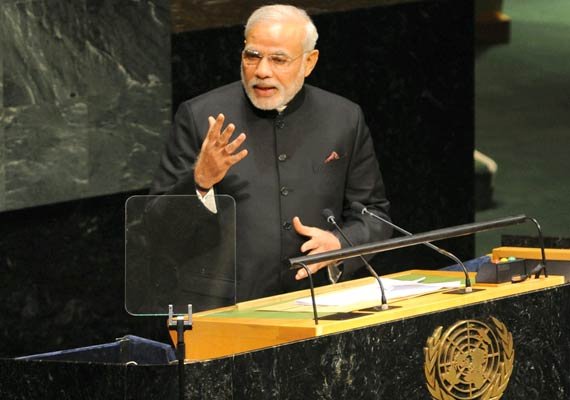 New Delhi: Prime Minister Narendra Modi Friday greeted the United Nations on the occasion of UN Day, the day in 1945 when the Charter of the United Nations was brought into force, and said it was also a day to "look at a roadmap for the future".
In tweets, the Prime Minister's Office said: "It is a day to celebrate the achievements of the UN & look at a roadmap for the future.
"Need of the hour is for all @UN member nations to work together & further the cause of world peace & prosperity in the years to come," he said.
India has been at the forefront of demands for urgent reform of the UN Security Council and has also bid for a permanent seat at an expanded council.
Modi had raised the issue during his speech at the UN General Assembly last month.