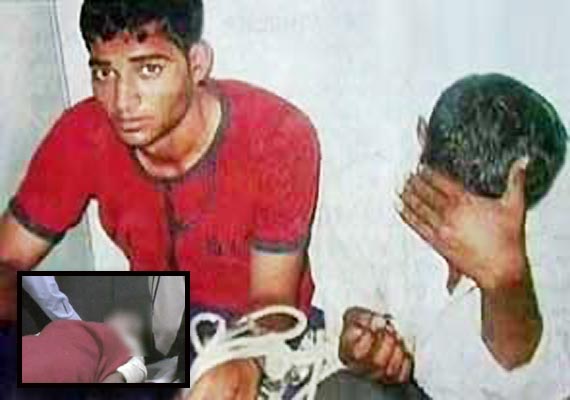 Pune, Mar 20: Purushottam Borate, a  cab driver and his accomplice  Pradeep Kokade were today sentenced to death by a court for the rape and murder of Wipro  employee Jyoti Kumari Chowdhari  in 2007.
Principal district and sessions judge Anant Badar  pronounced the death sentence for both the convicts.  
Badar had pronounced the accused Purshottam Borate (30) and his friend Pradeep Kokade (24), both residents of Dehu Road, guilty on charges of criminal conspiracy, rape, murder and misappropriating property, on Saturday.
Special public prosecutor Ujjwal Nikam pleaded that the accused be sentenced to death as they had committed the rape and murder of a young woman in a brutal manner.  
Nikam said it was Jyotikumari's last working day at  the office on November 1, 2007, but the accused hatched a criminal conspiracy and drove her in the cab to a remote spot while she was talking on her cellphone and then raped her.
According to Nikam, the accused then cut her nerves, inflicted three injuries on her body with a sharp weapon and brutally strangled her to death. 
On November 1, 2007, 22-year-old Chaudhari was picked up by the accused from her Pashan residence in a car to drop her to her company in Hinjewadi. The accused drove her to a remote spot where they raped and murdered her.
The Talegaon Dabhade police recovered her body near a field in Gahunje village on the Mumbai-Pune expressway on November 2. The duo was arrested on November 3.
Jyoti Kumari's brother-in-law Shishir Pundalik expressed satisfaction over the court verdict.
N. V. Patil, the lawyer for the convicts said he would file an appeal in the High Court to challenge the death sentence.