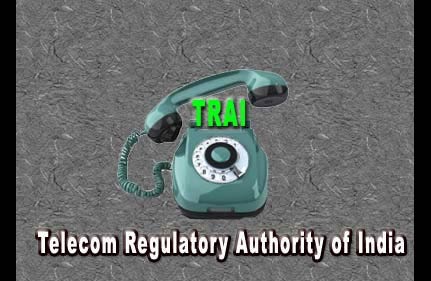 New Delhi, Nov 29: In a move that will give major relief to millions of subscribers, telecom regulator TRAI will tomorrow announce new guidelines to curb the menace of unsolicited calls by imposing hefty penalties on errant telemarketing firms and operators.
Besides hefty penalties, the telemarketing firms would be alloted a separate series of numbers beginning with '700' that would allow subscribers to recognise their calls and decide whether to accept or reject them.
According to sources, TRAI has proposed to impose a penalty of up to Rs 2 lakh on telemarketing firms against whom complaints have been received six times, before blocking the number, while service providers that violate mobile users' 'do not call' instructions four times face a fine of up to Rs 10 lakh.
It will be the responsibility of both telemarketing firms, as well as service providers, to ensure that subscribers who have opted for not getting such calls are not harassed by telemarketers, as per the new TRAI guidelines.
"We will bring out the regulations on unsolicited calls tomorrow," TRAI sources said.
TRAI had released a consultation paper, titled, "Review of Telecom Unsolicited Commercial Communications Regulations", in May this year.
Unsolicited commercial communications are one of the growing concerns of telecom consumers worldwide.
The government had earlier formed a "National Do Not Call" (NDNC) Registry in 2007. However, consumers continued to complain about unsolicited commercial communications by way of calls, as well as SMSes.
Sources said that as per the revised recommendations, TRAI has proposed a fine of Rs 25,000 for the first offence by a telemarketing company, which would go up to Rs 75,000 in case of a second violation, Rs 80,000 for the third, Rs 1.25 lakh for the fourth, Rs 1.50 lakh for the fifth and Rs 2 lakh for the sixth offence, following which the number will be blocked by all service providers.
All the telemarketing companies will have to submit security deposits with the service providers in advance. PTI