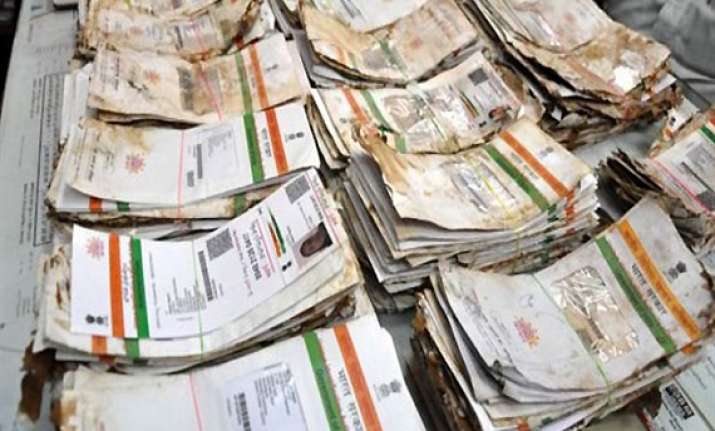 New Delhi: Three oil PSUs have moved the Supreme Court seeking modification of its earlier order that Aadhaar card is not mandatory and no person should suffer for want of it in getting benefits of government schemes.  
IOCL, BPCL and HPCL would mention the matter on Monday for urgent hearing before a bench of Chief Justice P Sathasivam and Justice Ranjan Gogoi which has already listed a similar plea of Ministry of Petroleum and Natural Gas (MOPNG) for consideration on October 8.
Khushbu Jain, counsel for the PSUs, said Additional Solicitor General Nageshwar Rao would mention the plea before the bench as the earlier order has created "serious doubts, confusion and uncertainty" in the minds of citizens who have already enrolled for Aadhaar card to avail Direct Benefit Transfer for Liquefied Petroleum Gas Consumers (DBTL) scheme to get subsidised LPG cylinders.
DBTL has already been implemented and has been running successfully in 54 districts and the old system of subsidy has been stopped, the PSUs said, adding that the firms are in process of implementing the scheme in 235 other districts.