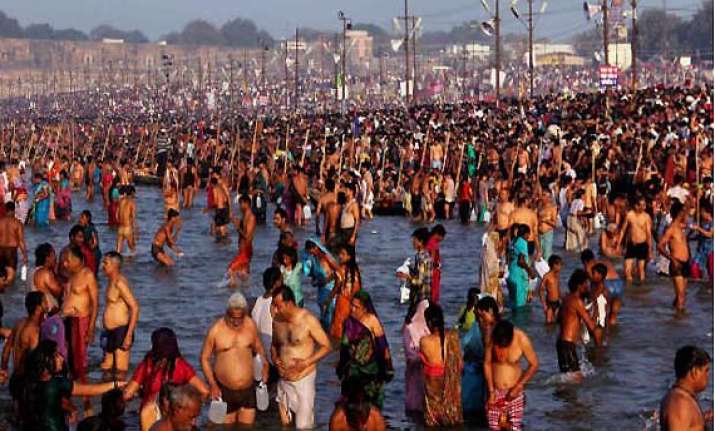 Varanasi/Ujjain/Haridwar: Thousands of devotees today took a holy dip in the Ganga and other rivers on the occasion of Mahashivratri at various pilgrim destinations.  
A large number of devotees offered morning prayers at the famous Somnath temple in Gujarat. The temple will remain open throughout the night for Mahashivratri.  
Tight security arrangements have been made at Kashi Vishwanath temple, Somnath temple and Mahakaleshwar temple in Ujjain.
Bhasma Aarti was performed at midnight at Mahakaleshwar temple and was followed by Panchamrit Mahabhishek and Vijaya Snan. Later the holy Shivalinga was bathed with juice of different fruints.