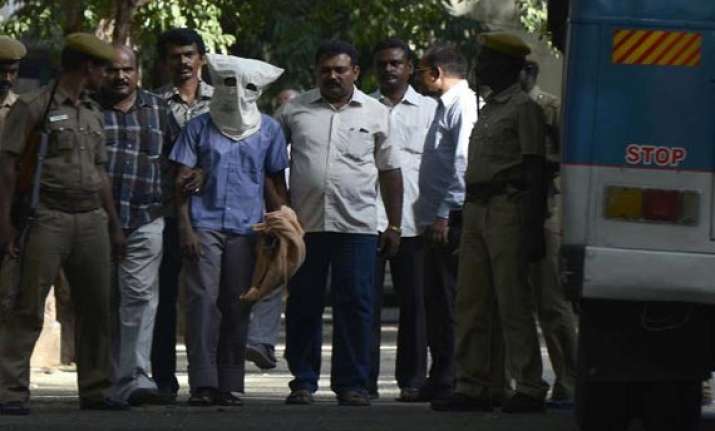 Chennai: 'Police' Fakruddin and Bilal Malik, key suspects in the 2011 Advani pipe bomb case, were yesterday questioned by the officials of a national security agency, police sources said.
The team, headed by an IG, was looking for leads from the arrested suspects on other terror incidents across the country, they said.
A Special Investigation Division attached to the Crime Branch, CID of Tamil Nadu Police along with Andhra Pradesh Police, had arrested terror suspects Panna Ismail and Bilal Malik on October 5 at Puttur in Chithoor district.
'Police' Fakruddin was arrested here the previous day.  Panna Ismail, who suffered bullet injuries during the October 5 operation, is currently undergoing treatment at a government hospital here.
The arrested are being suspected by Tamil Nadu Police for planting a pipe bomb near Tirumangalam under a bridge, which was on the proposed Rath Yatra route of BJP leader L K Advani.
They are also being suspected to be involved in murders of many Hindu leaders in Tamil Nadu.