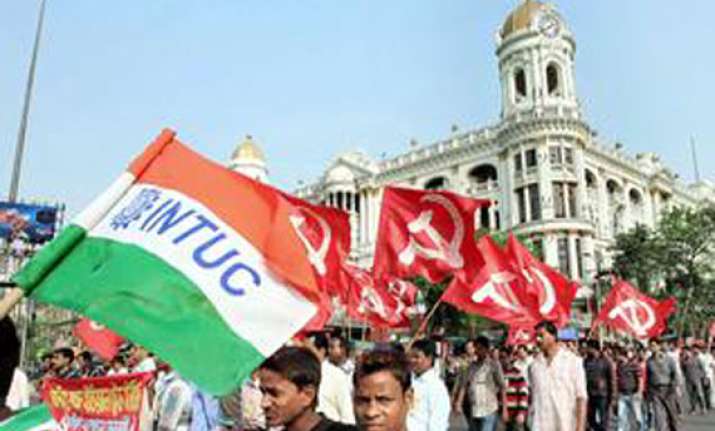 Kolkata, Feb 27: Altogether ten central trade unions, including the Congress-backed INTUC, today demanded that the West Bengal government take steps for the protection of their members against alleged attacks of Trinamool Congress.
"We solicit immediate intervention to stop attacks against peaceful and democratic movement by Trinamool Congress-backed hoodlums and anti-social elements in the state," CITU state secretary Dipak Dasgupta, who led a delegation to Chief Secretary Sanjay Mitra, said.
Dasgupta alleged that the attacks had increased after the two-day nationwide strike by central trade unions on February 20 and 21.
The central trade unions were CITU, AITUC, INTUC, BMS, HMS, TUCC, AICCTU, UTUC, AIBEA and BEFI.
Alleging that the police remained inactive despite specific complaints, Dasgupta urged the chief secretary for an independent inquiry and action against the attackers to protect the democratic rights of workers and employees.