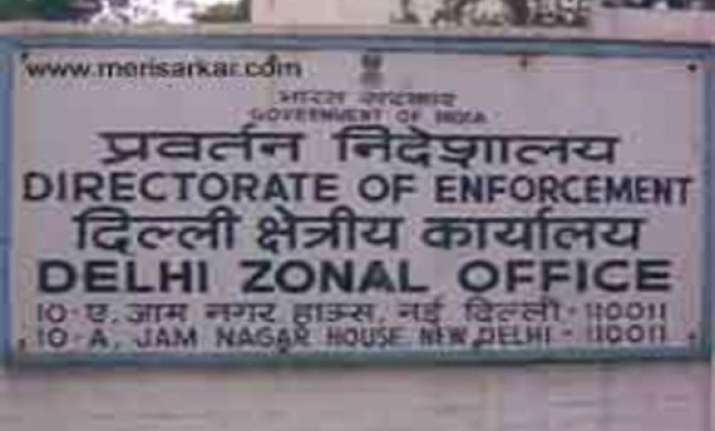 New Delhi: High-end vehicles, posh villas and flats, expensive plots, shares in beach-side hotels and vast tracts of agricultural land are some of the purchases made by the accused of the multi-crore payment scam in National Spot Exchange Limited (NSEL) through money laundering.
The trail of money that went into the alleged illegal purchase of these assets from genuine NSEL funds has been investigated by the Enforcement Directorate (ED) which has been probing the Rs. 5,600-crore payment crisis in the bourse that got public last year after investors claimed they were cheated.
An investigation report of the agency submitted in the court has identified the modus operandi deployed by a firm — Mohan India Pvt. Ltd. — and its subsidiary units in "laundering" the funds of the stock exchange.
"Generally, layering is the process through which the laundered money is channelised for its ultimate integration into the system.
"In this case, it is evident from the evidence gathered so far that the defendants (Mohan India and others) have attempted to layer the proceeds of crime generated through their criminal activities in various manner like purchase of high-end vehicles like Range Rovers, luxurious villa for their use which have no relation with their legitimate business activities," the ED report accessed by PTI reads.
The ED, a few months ago, had attached assets worth Rs. 125 crore in the name of the firm and its other business associates under the provisions of the Prevention of Money Laundering Act (PMLA).
The Central probe agency has identified these assets to be the "proceeds of crime".
Mohan India Pvt. Ltd. is one of the large defaulters of the scam with initial liability of Rs. 922 crore and according to latest data it owes Rs. 600.08 crore, of which it has paid Rs. 52.85 crore to the exchange.