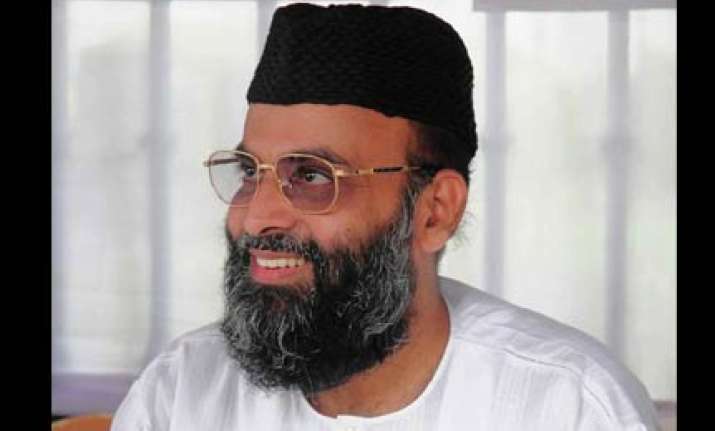 Kollam :Suspense over the arrest of PDP leader Abdul Nsser Madani in the Bangalore blasts case continued on Wednesday with the Karnataka police team camping here apprently awaiting signal from the state police, whose support is crucial to execute the order.   Even as the Kerala police reiterated that they would extend support for the arrest, they were of the view that the law and order problems the situation could trigger also had to be taken into consideration by both sides.   Director General of Police Jacob Punnose told PTI that " we are looking into the matter. There is no reluctance on our part to extend help." 
 State Home Minister Kodiyeri Balakrishnan said the DGP and the Home Secretary were not officially communicated by the Karnataka authorities on sending the police team.   He, however, said the state government would give the support required by the Karnataka police and was prepared to face any law and order problem arising out of the arrest.   There were also intelligence report that radical outfits like Popular Front of India,under scanner for its role in the case of chopping off the hand of college lecturer T J Joseph, could exploit the situation to fan trouble.
While PDP workers kept on gathering at the Madani's camp at Anwarssery near here pledging solidarity with their leader, the party's working chairman Poonthura Siraj told reporters that his leader was suspected to have H1N1 infection and sought the Kerala government's help for detailed medical exmination of him.
 A team of Karnataka police led by Circle Inspector N H Siddappa arrived here yesterday with the arrest warrant in the wake of Karnataka High Court rejecting Madani's anticipatory bail in the case.
Security across the state, already tight in view of the three-day visit of President Pratibha Patil to the state from tomorrow and the Independence Day celebrations, has been beefed up further in the wake of the development concerning the PDP leader, sources said.
Madani has been listed as an accused in the case relating to Bangalore blasts on July 25, 2008 which had claimed the life of a woman and left 20 others injured.
The PDP leader was the main accused in the Coimbatore serial bomb blasts case in 1998, in which 58 people were killed, hours before BJP leader L K Advani was to address an election meeting. Madani was however acquitted by the trial court in the case. PTI