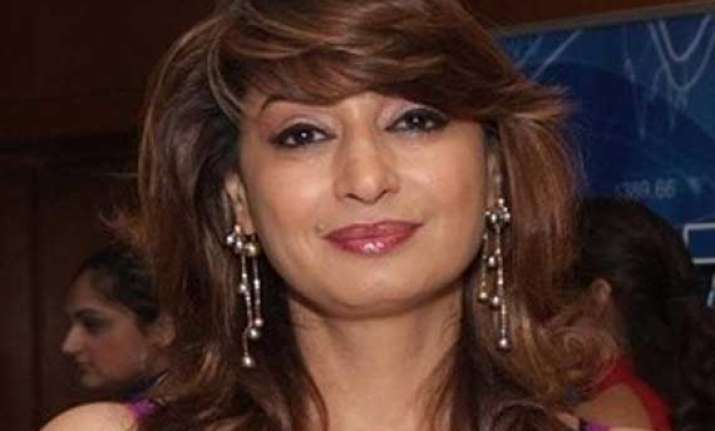 New Delhi: The mystery over Sunanda Pushkar's death has got a dramatic new twist.
While the case remains hazy with no clear indication as to how former Union minister Shashi Tharoor's wife died in a Delhi five-star hotel early this year, a top doctor of the All India Institute of Medical Sciences has stirred the hornet's nest by claiming that he was pressured into giving a tailor-made report in the death case.
Sunanda Tharoor, wife of the-then Union minister Shashi Tharoor, was found dead in suite 345 of south Delhi's Leela hotel on January 17 this year.
Her body was reportedly found by Tharoor around 8pm, when he returned to the hotel after attending a meeting of the All India Congress Committee.
Sources said Dr Sudhir Gupta, who headed the team of forensic experts that conducted the postmortem, has written to the health ministry and the chief vigilance commission complaining that he was pressured by top officials to show it as a "natural death".
Dr Gupta has claimed that he is now being targeted because he did not bow to the pressure and gave a report stating that Sunanda's death was caused by drug poisoning that could be both suicidal or homicidal.
Incidentally, Gupta's disclosure comes at a point of time when he was slapped with charges of plagiarism and misconduct.
On his part, Gupta has alleged that there was a conspiracy to oust him as the head of the department just three days before the new NDA government was formed.
In his letter to the Union Health Minister Dr. Harsh Vardhan, challenging promotion of Dr O.P. Murty as professor, alleging it violated AIIMS rule, Gupta claimed that the AIIMS authorities had an agenda to oust him for his role in the post-mortem of Sunanda because he had "taken a professional and ethical stand which went against vested interests of certain persons in AIIMS."
Sunanda's mysterious death had led to insinuations bordering suspicion as to how she died. Senior Bharatiya Janata Party leader Subramanian Swamy had alleged Sunanda did not commit suicide, but it was a case of murder.
Swamy had then questioned Tharoor's nervousness regarding his wife's death, even as the Delhi Police investigation was in progress.