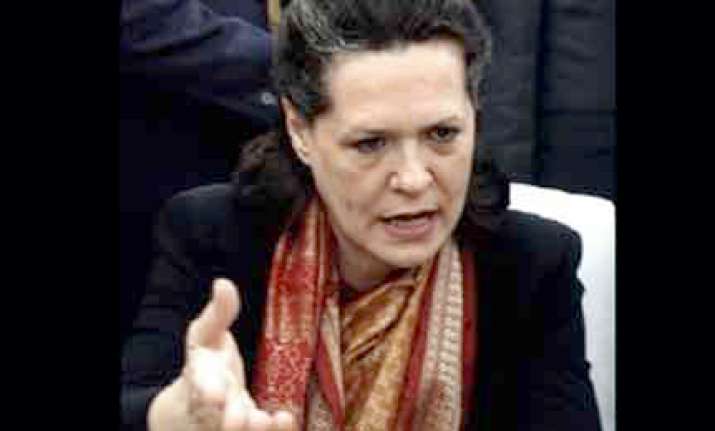 Congress President Sonia Gandhi was on Monday  appointed Chairperson of the National Advisory Council (NAC), four years after she quit the post in the wake of the office of profit controversy.
Gandhi, who is also the Chairperson of the ruling UPA, will enjoy the rank of Cabinet Minister and her appointment has been made with immediate effect, an official spokesman said. Her tenure would be co-terminus with that of the NAC. Gandhi would nominate other members of the Council and their tenure would be for one year from the date of their appointment and it could be extended. 
Under the special provisions, an MP being appointed as a member of the NAC, he or she cannot draw any perk, allowance or remuneration from the Council, the spokesperson said. 
The Council has been the brainchild of the Congress President and it was first set up after UPA-I came to power in 2004. The NAC was set up as an interface with civil society with regard to the implementation of Government's National Common Minimum Programme (NCMP). 
While Gandhi resigned from the first NAC on March 23, 2006 as well as her Lok Sabha seat in the wake of the office of profit controversy, she was re-elected to Lok Sabha from her Rae Bareli constituency in Uttar Pradesh on May 15 the same year. The term of the first NAC ended on March 31, 2008. PTI